Boaz house destroyed by fire displaces 10 people
Published: Sep. 24, 2023 at 5:16 PM CDT
BOAZ, Ala. (WAFF) - A home on McGhee Street in Boaz was destroyed following a fire, displacing 10 people on Sunday.
Boaz Fire & Rescue Captain James Ramsey said crews were able to contain the fire at 3 p.m. after receiving the call at 10:55 a.m. for 298 McGhee Street. Ramsey believes the fire started in the garage and then spread to the home, making the home a "total loss."
While on the scene, BFR had to lay out 1400 feet of fire hose to be able to get close enough to the home to contain it, according to Ramsey.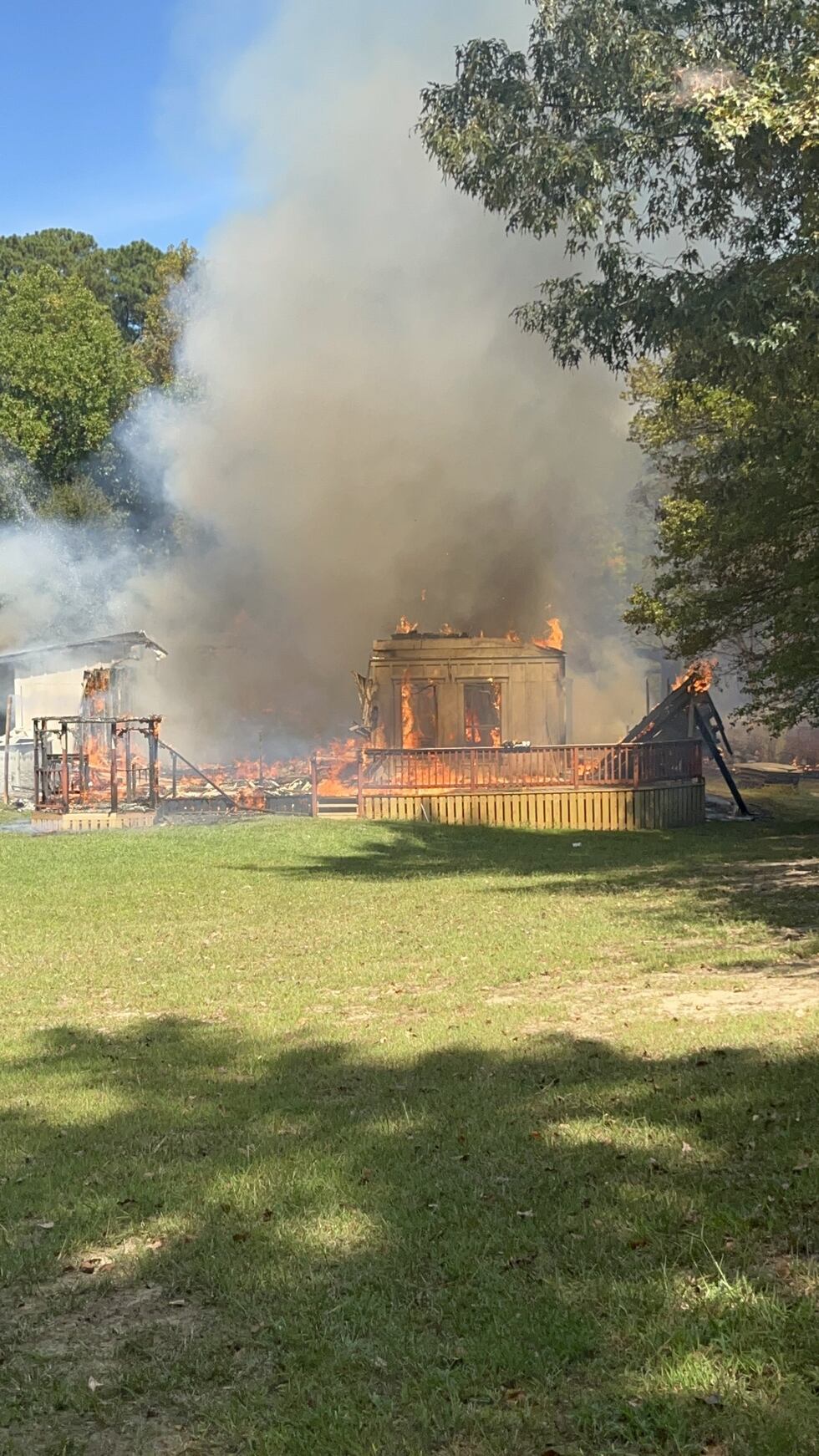 Upon search, it was discovered by BFR that the gas line ruptured inside the home.
Along with BFR, Boaz Police and Sardis Volunteer Fire Department assisted at the scene. The family was not home at the time of the incident, however, 10 people are now displaced following the fire, the department said.
A fundraiser has been set up for the displaced family by a family member, Arleth Martinez on GoFundMe with over 100 donors who have taken action to help alleviate financial stress due to the fire. For more information, click here.
Click Here to Subscribe on YouTube: Watch the latest WAFF 48 news, sports & weather videos on our YouTube channel!
Copyright 2023 WAFF. All rights reserved.