Limestone Co. students training on new 911 dispatch system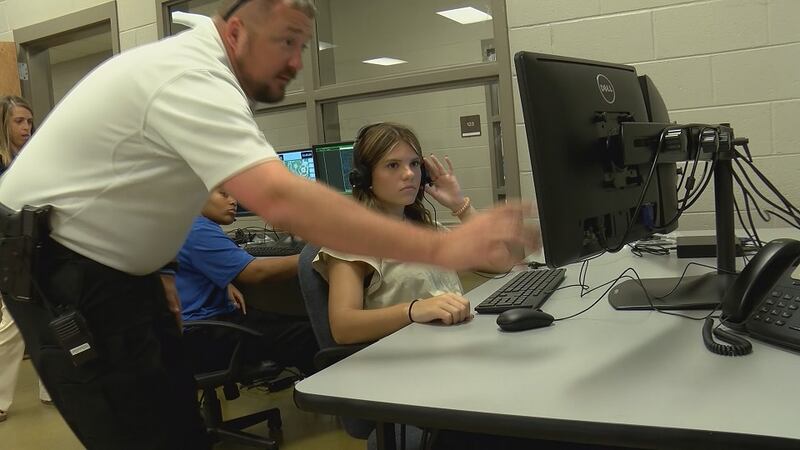 Published: Sep. 20, 2023 at 3:06 PM CDT
LIMESTONE COUNTY, Ala. (WAFF) - Students at the Limestone County Career Technology Center have a new tool to help them get some invaluable hands-on experience.
A new 911 dispatch simulator was installed at the facility two weeks ago. It is virtually identical to the real work station that actual emergency dispatchers use. Students sit down and are taught how to handle emergency and non-emergency calls. They're able to use real dispatching software to see where their simulated emergency responders are and dispatch them to the simulated calls. At the end of the course, the students have received enough training to apply for the job in real life. "Each kid will be credentialed and when they graduate high school. if they want to choose the profession we help them get that job." said Danny Pepper. "Most of them start out as a dispatcher and move their way forward."
Pepper is one of the law enforcement instructors at the Tech Center. He says the new dispatching simulator is incredibly realistic. And he's witnessed the program's success rate first hand before this new tool was installed. "Last year, I had 7 seniors out of 14 that are all currently working in the profession. Two of them as a dispatcher, one as a firefighter and the others are working in the community."
The Career Center also received a new drag dummy. This helps train students who want to be firefighters, EMT's, medical technicians and nurses. The dummy can be a patient in a hospital bed, or the victim of a simulated car crash, depending on which class is using it that day.
Click Here to Subscribe on YouTube: Watch the latest WAFF 48 news, sports & weather videos on our YouTube channel!
Copyright 2023 WAFF. All rights reserved.