Huntsville named 'Best for Affordability' for retirees by Southern Living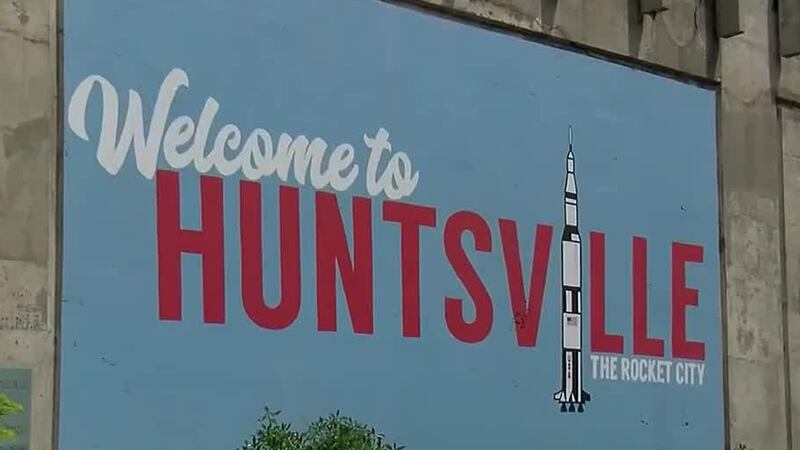 Published: Sep. 20, 2023 at 6:17 AM CDT
HUNTSVILLE, Ala. (WAFF) - The Rocket City added another accolade this week to a growing list of reasons why people want to move to North Alabama.
Southern Living magazine recently released its 2023 list of "the South's Best Places to Retire." Huntsville was named "Best for Affordability" in this year's rankings.
Read some of the reasons below as to why Huntsville was added to the list:
Did you imagine in your wildest dreams that one day you could retire to a city where you'd spend Thursday evenings in a biergarten beneath a Saturn V rocket enjoying German food, beverages, and a true sense of Huntsville's role in aerospace history? Indeed, at the U.S. Space & Rocket Center you can do just that for a $5 entry fee—which shows how far money goes here. You can even sign up for the Adult Space Academy to experience interactive missions like the ones you may have watched in black and white decades ago.
For years, the rocket industry was Huntsville's draw— now there's more to this city that recently became Alabama's largest in population. With a low unemployment rate—less than the national average—Huntsville rings with vibrancy. By the end of the year, 44 miles of greenways and trails will add to the existing 73 miles. The Huntsville City Football Club just concluded its inaugural soccer season (the Rocket City Trash Pandas and Huntsville Havoc also fill stands with baseball and hockey fans, respectively). The Intuitive Planetarium, at 8K resolution, is one of the South's best.
For arts and culture, visit the Von Braun Center (for theater and events) and the Huntsville Museum of Art (featuring a large collection of works by American women). Find peace exploring flowerinfused ecosystems and the Purdy Butterfly House at the Huntsville Botanical Garden. "There's so much going on. It makes people want to come here to retire, find an exciting second career, and then stay to 'retire retire,' " says Vincent Boles (who was a major general in the U.S. Army and is following that pattern). Straight from the Pentagon to Huntsville, Boles is now an author and executive-leadership coach. "The house we bought was half of what we would've paid in Washington, D.C.," says the New York native. "You can find what you need—and pay less for it.
The listing also denotes Huntsville's three nature preserves and seven downtown area breweries.
Other cities on the 2023 list:
Best All-Around: Chattanooga, Tennessee
Best for Healthy Living: Beaufort, North Carolina
Best for Home Buying: Ocean Springs, Mississippi
Best for Outdoor Enthusiasts: Abingdon, Virginia
Best Mountain Town: Blowing Rock, North Carolina
Best for Food Lovers: Greenville, South Carolina
Best Beach Town: St. Augustine, Florida
Best Access to Nature: Eureka Springs, Arkansas
Best for Lifelong Learning: Lexington, Kentucky
Best for Arts And Culture: Savannah, Georgia
Best for City Lovers: Fort Worth, Texas
Click Here to Subscribe on YouTube: Watch the latest WAFF 48 news, sports & weather videos on our YouTube channel!
Copyright 2023 WAFF. All rights reserved.