Bulldogs prepare for Thursday night showdown
Alabama host Arkansas Pine Bluff on ESPNU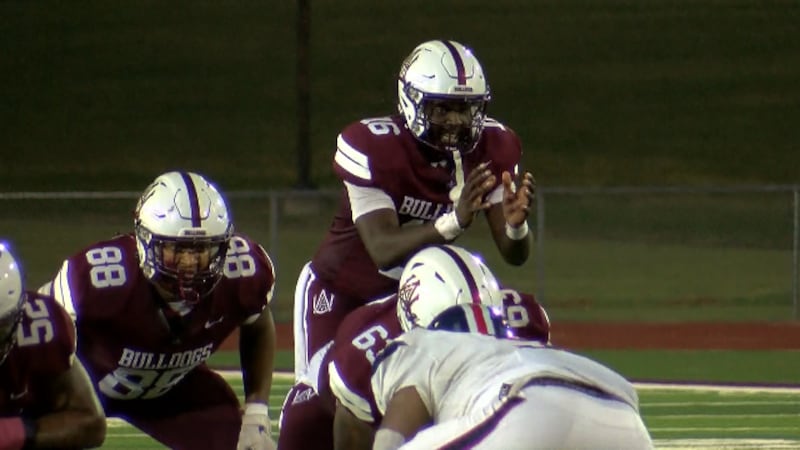 Published: Sep. 19, 2023 at 11:50 PM CDT
HUNTSVILLE, Ala. (WAFF) - Win out. Potentially win the SWAC Eastern Division. The Bulldogs of Alabama A&M aim to start an in conference winning streak as they host Arkansas Pine-Bluff Thursday (6:30 PM, ESPNU) at Louis Crews Stadium.
The Bulldogs lost their first SWAC game of the year to Southern 20-10.
"It is what it is, Alabama A&M Head Coach Connell Maynor said. "We still control our own destiny. If we beat everyone in our division they will each have one loss and we keep one loss, we will have a tiebreaker over everybody. So, we just have to win our now."
The Bulldogs will likely be without their starting quarterback Xavier Lankford. Lankford is dealing with an injury and is day to day. Backup quarterback Quincy Casey started against Southern and threw for 228 yards.
"He's still number two (Xavier Lankford)," Maynor added. "If he had to play, he could. But we don't want to put a kid's future at risk. So, he's telling us that he can play, we're just being precautionary, we don't want to get a kid hurt. It's a football, he has the rest of his life, so, we're going to play it safe and go from there."
Click Here to Subscribe on YouTube: Watch the latest WAFF 48 news, sports & weather videos on our YouTube channel!
Copyright 2023 WAFF. All rights reserved.