How a rural Alabama school system outdid the country with gains in math
While the rest of the country's schools were losing ground in math during the COVID pandemic, student performance in a rural Alabama school district was soaring.
Published: Sep. 19, 2023 at 2:35 PM CDT
PIEDMONT, Ala. (AP) — While the rest of the country's schools were losing ground in math during the COVID pandemic, student performance in a rural Alabama school district was soaring.
Piedmont City schools notched significant improvement in math, landing in the top spot among school districts across the country in a comparison of scores from before and during the pandemic. Nationwide, students on average fell half a year behind in math, researchers say.
Piedmont, a 1,100-student district where seven out of 10 qualify for free or reduced-prince lunch, has stuck with an approach it adopted before the pandemic: It gave teachers more time to dig into data on students' scores and lengthened classes to help them focus on specific skills.
"We made a total transformation about five years ago," Superintendent Mike Hayes said. "We decided that we were going to let data make every decision."
In other words, Piedmont teachers use test scores to see where kids are struggling and then target teaching to each kid. And then repeat.
___
The Education Reporting Collaborative, a coalition of eight newsrooms, is documenting the math crisis facing schools and highlighting progress. Members of the Collaborative are AL.com, The Associated Press, The Christian Science Monitor, The Dallas Morning News, The Hechinger Report, Idaho Education News, The Post and Courier in South Carolina, and The Seattle Times.
___
Targeted instruction for small groups of students has years of research and evidence to back it up, said Rebecca Dreyfus of TNTP, a national nonprofit devoted to helping schools improve student learning. Pinpointing what skills need shoring up — and using systematic and explicit instruction, as backed by the "science of math" — makes it even more effective, she said.
"The short answer is that using data effectively and efficiently to plan and monitor instruction is always going to make instruction better for kids," Dreyfus said.
Piedmont students ranked 35th in the state in math proficiency in 2017, when Hayes took over as superintendent. By spring 2022, the district ranked twelfth in the state on math proficiency, with 57% of students reaching proficiency. Statewide, 30% of students scored proficient in math.
"Once we made that decision and stuck to it and made changes and allowed our teachers time to look at the data and dive into the data, it paid off," Hayes said.
TEACHERS GO DEEP ON 'DATA DAYS'
To encourage teachers to dig deeper on student data, the Piedmont system made the school day longer and freed up time every four weeks for "data days," when educators get together to analyze the numbers.
The data days help teachers see where the weaknesses are and adjust instruction, said Cassie Holbrooks, who teaches fourth grade math.
Sixth grade teacher Lisa Hayes said she was surprised to see how hard teachers worked during the data sessions when when she joined the district five years ago.
"When I came here and we had a workday," she said, "you don't sit in your room. You're in here (the media center) most of the day, digging through test scores."
Teachers then use the analysis to decide how to divide the students into small groups for targeted instruction on particular skills.
Grouping two to six students together to work on a specific skill has long been used for reading instruction and in younger grades. There is less research on the use of targeted small group instruction in math and in middle grades. But researchers like Dreyfus say it involves the same principle of identifying students who need extra help on certain skills, rather than simply pulling out children who are "behind."
At the state level, math specialist Keri Richburg has been working to help more middle grade educators use small group instruction effectively. She oversees training for middle school math teachers through the Alabama Math Science and Technology Initiative.
Research supports the use of regular testing, called formative assessments, to help teachers figure out which students need personalized help, Richburg said.
"The idea is that we're using evidence of student learning and making in-the-moment decisions about our instruction for each of our students within those small groups," she said.
BALANCING SMALL GROUPS AND INDEPENDENT WORK
While math teachers in Piedmont's elementary and middle schools work with small groups, the other students write in math journals, play learning games, or use iPads to work on their Individualized Learning Path, created from assessments of what a student needs or wants to learn.
One day in August in Holbrooks' class, she worked with a group of four students on how to subtract 278 from 4,000, borrowing from the "0" in each place. Holbrooks modeled the steps, working with each student who needed additional attention.
At first, when Piedmont expanded small group instruction beyond reading in elementary grades, teachers said they didn't have enough time in a regular class to do it well, Hayes said. So the district expanded math and English language arts to 80 minutes every day in the middle school and 120 minutes each day in the elementary school.
The longer math classes made a big difference, teacher Landon Pruitt said.
"In a 52- or 53-minute class," Pruitt said, "there's no way you can consistently do (small groups) and work on getting through the standards that you have to cover."
The school also had to help teachers adjust classroom management techniques to accommodate small groups and independent work simultaneously. Hayes said one solution was to give teachers a program to monitor each students' screen.
The district wants to make sure teachers have the support and resources to do the job well, Hayes said.
"I'm not sure we have a secret sauce or anything earth shattering," Hayes said, "but we do have teachers and administrators committed to being intentional with data and letting that data drive small group instruction. Changing instruction in real time to meet our students where they are may be the most important step in our data-driven instructional process."
___
The Associated Press education team receives support from the Carnegie Corporation of New York. The AP is solely responsible for all content.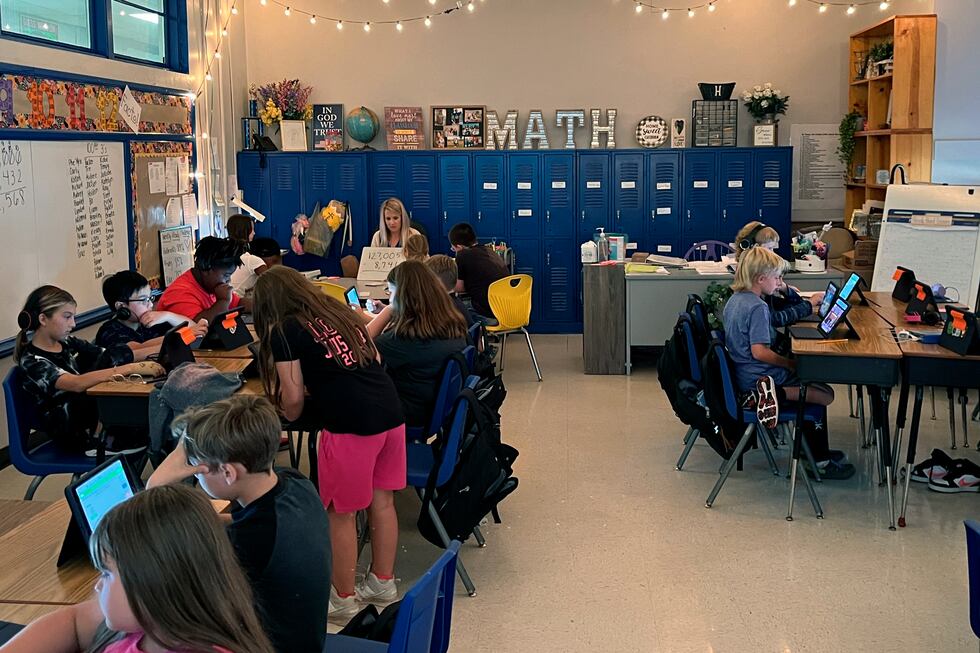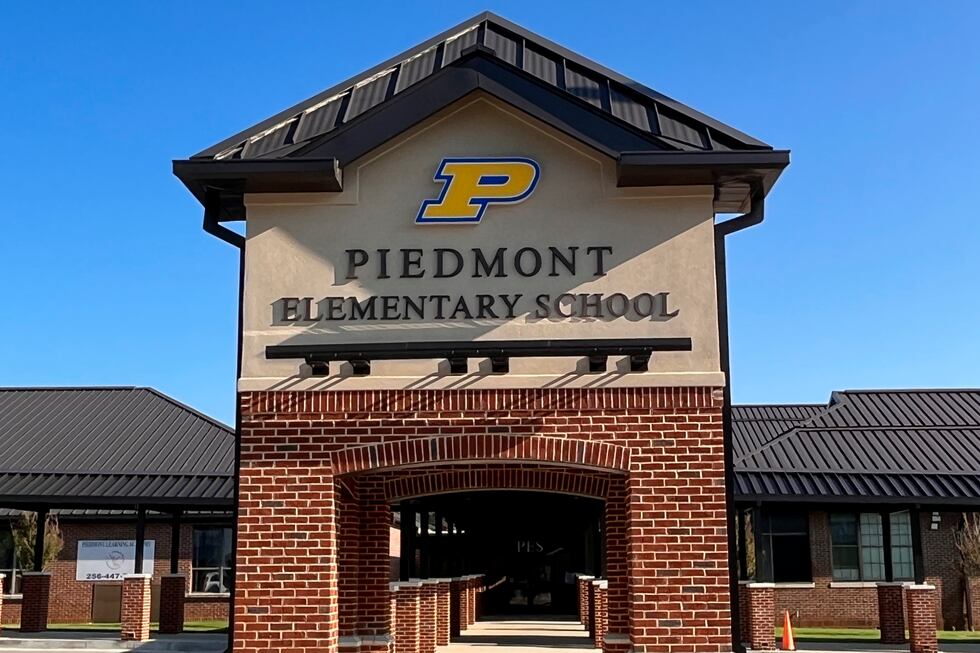 Copyright 2023 The Associated Press. All rights reserved.