ALEA identifies body, vehicle found in water at Wheeler Wildlife Refuge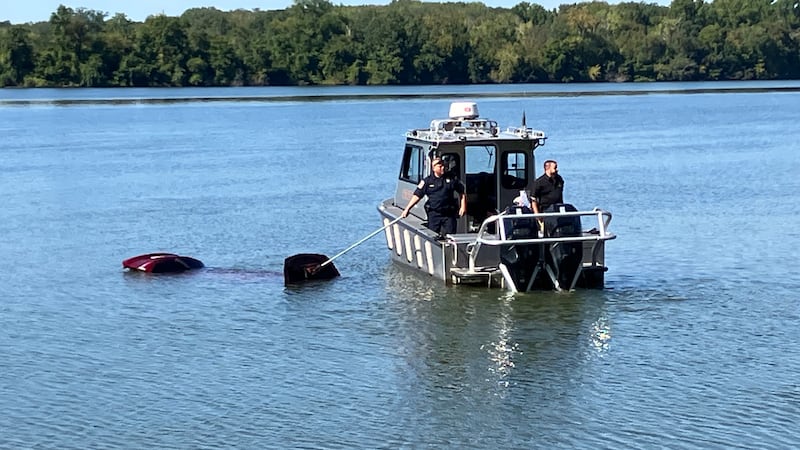 Published: Sep. 19, 2023 at 10:37 AM CDT
|
Updated: Sep. 19, 2023 at 4:17 PM CDT
LIMESTONE COUNTY, Ala. (WAFF) - A body was found in the water at Wheeler Wildlife Refuge on Tuesday morning.
Law enforcement and emergency officials were called to the scene of a car in the water about one mile from SW Rockhouse Rd. around 9:15 a.m. Crews on Alabama Law Enforcement Agency boats located the body while searching for the vehicle.
An ALEA Trooper on scene said a passerby on a bike called in the submerged car.
Limestone County Coroner Mike West said the body was floating in the water next to the submerged vehicle when it was found.
ALEA has identified the man as 39-year-old Anthony Williams of Decatur. According to officials, Williams' 2016 Ford Escape left the roadway, struck a rock embankment and entered the Tennessee River.
The body has been sent to forensics in Huntsville for an autopsy. ALEA is leading the investigation at this time.
The Limestone County Sheriff's Office, Huntsville Emergency Medical Services, Huntsville Fire & Rescue, and other agencies are assisting with the scene. The U.S. Fish & Wildlife Service had officials on the scene as well.
Click Here to Subscribe on YouTube: Watch the latest WAFF 48 news, sports & weather videos on our YouTube channel!
Copyright 2023 WAFF. All rights reserved.