Suicide Prevention Rally hosted in Huntsville for parents and children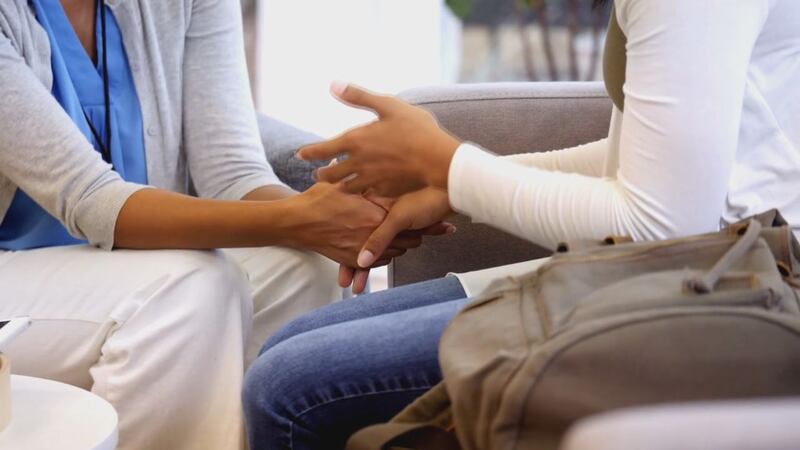 Published: Sep. 17, 2023 at 10:47 PM CDT
HUNTSVILLE, Ala. (WAFF) - Sunday, mental health was at the forefront of a Suicide Prevention Rally, hosted by Girls Against Being Bullied Incorporated.
"When your children, your family, or your loved ones act differently in a good or bad way, just use it as a time to connect with them," said Cheryl Dodson, executive director of the Alabama Suicide Prevention and Resources Coalition.
Children and adults heard from mental health experts like Dodson, letting them know how to recognize and respond to threats and ideation of suicide.
"I even had a young man who lost his father and he said 'tell them to watching for the upswing.' He said 'My daddy had been depressed for years and all of a sudden he got happy when he made his mind up to do it,' so it doesn't just have to be bad things to look for," Dodson said.
During the rally, the kids broke off into sections away from their parents, allowing the panel of experts to answer questions more frankly.
"Know what your capable of talking about. Reach out to professionals. Try to get some help if you're not comfortable with having those conversations with your children, said Eric Walker an expert and panelist at Sunday's event. "But definitely communicate, listen and observe. Those things are very important."
Along with the panelists, there were also several organizations that were there as resources to everyone in attendance.
988 is the national suicide prevention hotline that you can contact if you or anyone you know is going through a mental health crisis. For both kids and parents, today was an important discussion to have on a very tough topic.
Click Here to Subscribe on YouTube: Watch the latest WAFF 48 news, sports & weather videos on our YouTube channel!
Copyright 2023 WAFF. All rights reserved.