FDA declares phenylephrine, a common decongestant, ineffective when taken orally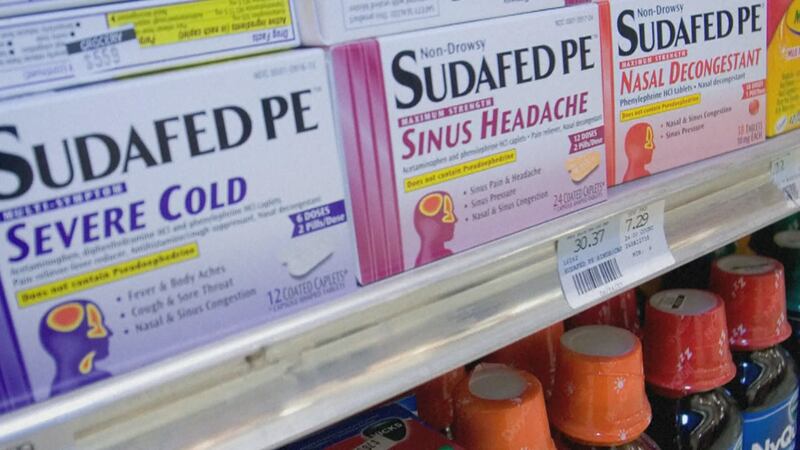 Published: Sep. 14, 2023 at 7:17 PM CDT
HUNTSVILLE, Ala. (WAFF) - We're On Your Side telling you those Benadryl and Sudafed tablets you have in your medicine cabinet aren't doing you any good.
The FDA recently announced a common decongestant phenylephrine isn't effective at all for treating your cold or allergies. This all comes after a board of advisers determined that phenylephrine in pill form was about as effective as a placebo.
Phenylephrine is a key ingredient in over-the-counter medications such as Nyquil, Dayquil, and Benadryl.
FDA studies showed that when taken orally, the body breaks down too much of drug before it can relieve your congestion.
Dr. Wes Stubblefield with the Alabama Department of Public Health says not only is phenylephrine ineffective, they can be the cause of some adverse side-effects.
"They particularly mention headaches and then also the possibility of raising blood pressure so those would be the things to be worried about," he said. "But they haven't taken it off the market yet, but the FDA will sometimes do that and they are meeting at some point in the future to discuss that."
For those not comfortable using nasal sprays, the FDA is confident that antihistamines found in pill versions of Zyrtec, Allegra, and Claritin will bring you some allergy relief.
Click Here to Subscribe on YouTube: Watch the latest WAFF 48 news, sports & weather videos on our YouTube channel!
Copyright 2023 WAFF. All rights reserved.