Moulton man arrested after woman found with gunshot wound to the head in Hatton
Published: Sep. 14, 2023 at 6:06 AM CDT
|
Updated: Sep. 15, 2023 at 12:32 PM CDT
HATTON, Ala. (WAFF) - A death investigation is underway in Lawrence County after a female suffered a gunshot wound to the head in Hatton on Wednesday.
According to the Lawrence County Sheriff's Office, deputies responded to a residence on County Road 151 around 6:30 p.m. on Sept. 13. Upon arrival, they found the woman dead on the scene.
Lawrence County Coroner Scott Norwood confirmed the identity of the woman as Angela Berryman Hill Harville, age 46.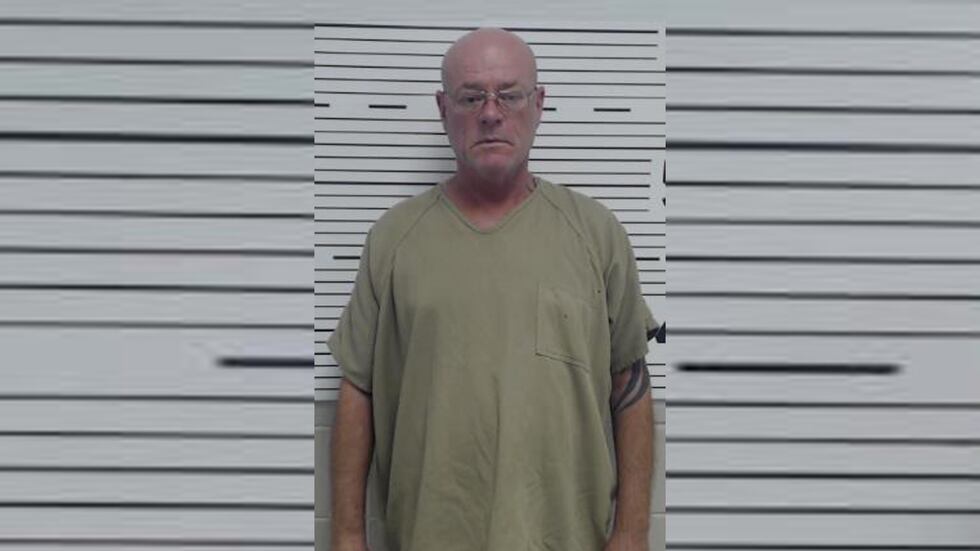 Timothy Harville, age 58 of Moulton, was arrested on the charge of murder in connection to the investigation, per the Lawrence County Sheriff's Office. Timothy and Angela were identified as in-laws by investigators. The following was included in the statement:
"According to witnesses, at approx. 6:20 p.m. on September 13, 2023, Timothy Harville went to the residence of Angela Berryman Hill Harville and an argument started. Witnesses state that Timothy Harville pointed a shotgun at Angela Berryman Hill Harville and shot her in the head. It is unclear why the argument started at this point."
Harville is being held in the Lawrence County Jail with no bond pending an Aniah's Law hearing.
In December 2022, Harville was arrested on the charge of shooting into an occupied dwelling/vehicle and two counts of reckless endangerment. He was out of jail on bond for that incident.
Click Here to Subscribe on YouTube: Watch the latest WAFF 48 news, sports & weather videos on our YouTube channel!
Copyright 2023 WAFF. All rights reserved.