Residents react to fire that destroyed Huntsville apartment building, displacing more than a dozen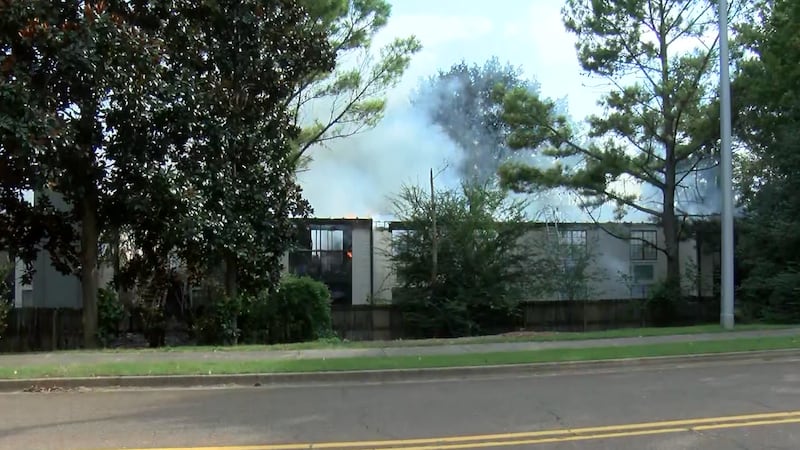 Published: Sep. 13, 2023 at 5:51 PM CDT
HUNTSVILLE, Ala. (WAFF) - A fire broke out at the Reserve at Research Park on Tuesday afternoon resulting in dozens of residents being displaced.
Nanci Alley was a witness to that incident, saying she's glad nobody was seriously injured.
"I was thinking 'thank you God that my daughter had already moved out of that building'," Alley said.
One resident had to jump from their apartment to safety while a firefighter had to be treated for exhaustion. Their current conditions, as well as what started the fire in the first place, remain unknown.
Susan Sparks, a volunteer for the American Red Cross says they've been working with the apartment's management team to help the ones displaced.
"They are able to relocate all of the individuals within the complex in a timely manner. So our goal is to get people back into a normal living situation as soon as possible," Sparks said.
WAFF 48 News spoke with one man who did not want to speak on camera. He was also home at the time of the fire and helped knock on doors to get residents out from the building before fire crews arrived to take over. He told us it took no longer than a few minutes for the fire to spread out of control.
The heat was so intense that Alley also felt the heat while she watched on from her apartment.
"I was thinking my God I hope that nobody's in there 'cause it's just terrible. And the flames were shooting up above the trees. We couldn't even see the building when the smoke started rolling out."
Sparks also says a few of the units were vacant at the time of the fire.
Click Here to Subscribe on YouTube: Watch the latest WAFF 48 news, sports & weather videos on our YouTube channel!
Copyright 2023 WAFF. All rights reserved.