Target customer finds boa constrictor inside shopping cart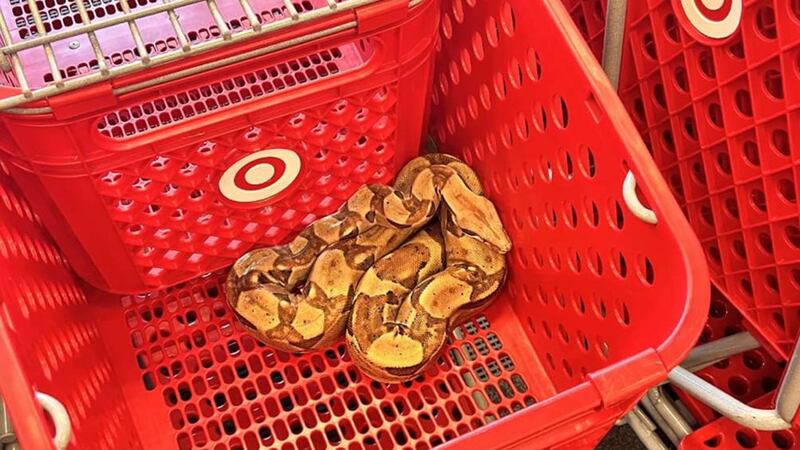 Published: Aug. 16, 2023 at 1:51 PM CDT
SIOUX CITY, Iowa (Gray News) – A customer shopping at Target over the weekend encountered something slithery in one of the store's shopping carts.
On Saturday morning, the customer went to a Target in Sioux City, Iowa, where she found a snake, believed to be a 6-foot-long boa constrictor, coiled up inside one of the red shopping carts.
The customer's mother later posted images her daughter took of the snake on social media.
According to Newsweek, the animal was taken away after animal control was called. Authorities believe the reptile may have gotten inside the store after it stowed away on a cart outside in a cart corral which was then taken into the store by an unsuspecting customer.
Officials are investigating the incident to determine if the animal was left near the store by its owner.
According to the Racine Zoo, Columbian red tail boa constrictors can live up to 20 years in the wild and up to 40 as a pet, and females can often weigh 20 to 30 pounds.
Despite their appearance, boa constrictors do not typically attack humans, according to the Smithsonian's National Zoo & Conservation Biology Institute. They are popular to keep as pets and are often used to control rat infestations inside homes in some countries.
Copyright 2023 Gray Media Group, Inc. All rights reserved.