12-foot-long alligator weighing over 500 pounds harvested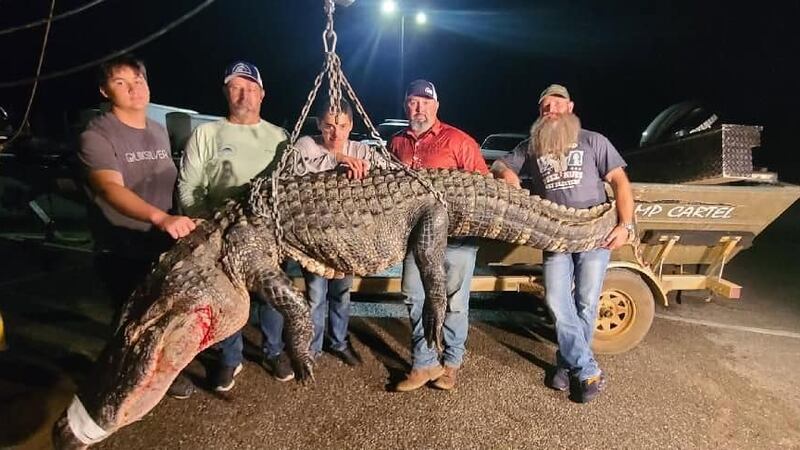 Published: Aug. 15, 2023 at 5:34 PM CDT
(Gray News) – Two hunting parties in Alabama returned with monster catches.
The Dees hunting party harvested an alligator measuring 12 feet, 3.5 inches long and weighing 518 pounds.
According to the Alabama Wildlife and Freshwater Fisheries Division, the gator was caught in the Mobile River.
The Gamotis hunting party caught a 12 foot, 3 inch alligator weighing 491 pounds in the Alabama River.
Both gators were caught this past weekend and taken to the Southwest Alligator Management Zone.
Copyright 2023 Gray Media Group, Inc. All rights reserved.