TVL producers go 'glamping' at Selah's Acres
Producers Ellen and Shanika spend the night outdoors...glamorously!
Published: Aug. 11, 2023 at 1:05 PM CDT
HUNTSVILLE, Ala. (TENNESSEE VALLEY LIVING) - For me and Shanika, the great outdoors is not our friend.
It's hot, sticky, and we can never seem to get comfortable. Especially in the summer in Alabama. That was until we visited Selah's Acres in Hazel Green, Al!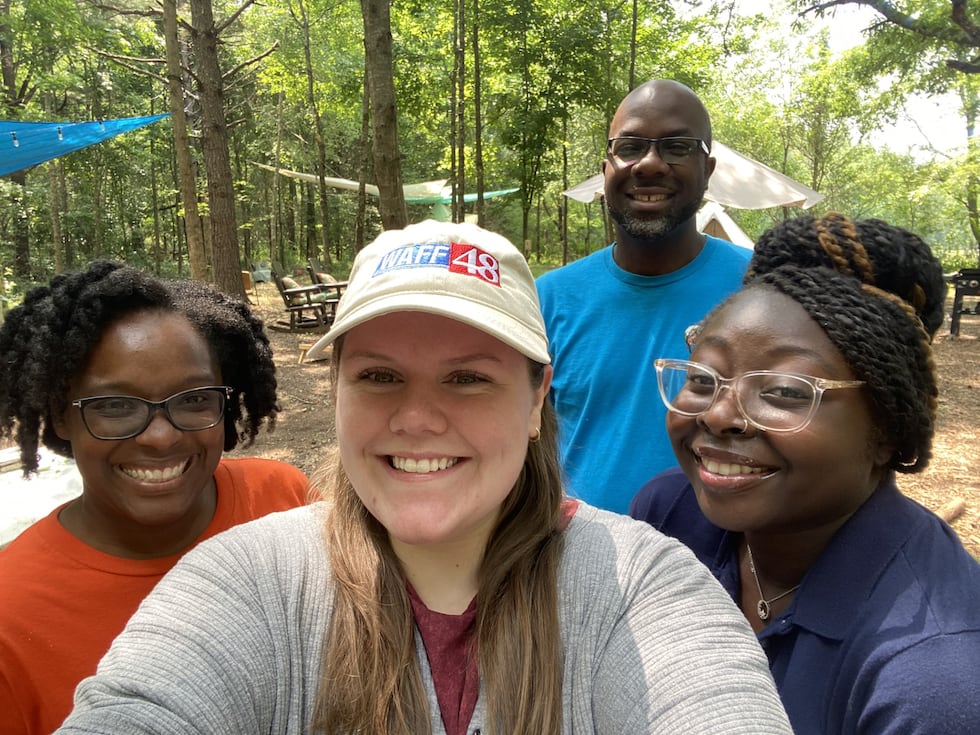 When we pulled up, we were instantly greeted by the Fellows family! Mike and Meeka own and operate Selah's Acres while living on the property themselves. The family has a special talent for making you feel like one of their own. Shanika and I both felt at home and at peace from the moment we arrived until the moment we left.
The first activity of the night was touring the acres. From the old farmhouses to the wetlands, the property is truly beautiful! One of the best parts about staying at Selah's is the nature surrounding the campsite. Hearing the sounds of singing birds, the flowing creek, and the crackling fire was serene.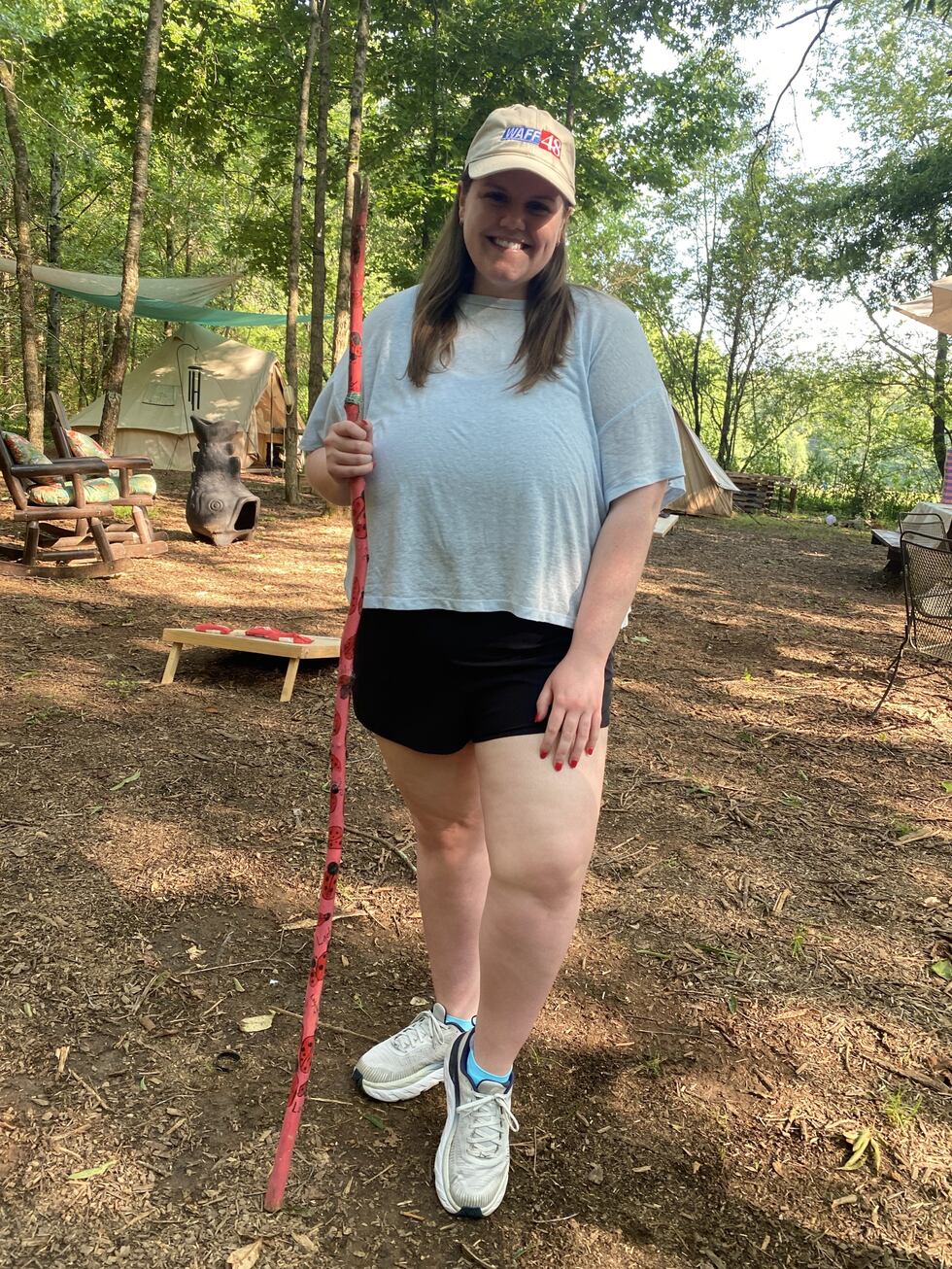 After our tour, we sat down with Miss Cathy and got to paint our very own wooden disc! Shanika was inspired by Van Gogh and I drew inspiration from the plants I saw around me. While our discs dried, we sat down for dinner! Meeka has dinner catered for her guests through local businesses. I chose chicken teriyaki and Shanika went with chicken parmesan and a side salad. The food was amazing! Mike and Meeka joined us at the table with their dinner and we had the opportunity to get to know them both a little better.
One of my favorite parts of the night was learning to play chess with their youngest son! I sat down with him after we ate and he taught me all the tricks he has learned over the years.
When the sun went down, Miss Cathy got a bonfire going. It was not just a regular bonfire though. At Selah's, they have a trick for making the flames change color. Trust us, booking a stay is worth it for this reason alone!
We gathered around the fire, roasted some marshmallows, and enjoyed some s'mores! After we had our fill of s'mores, we headed to our tents. Did I mention that all of the tents at Selah's have A/C and heating? Also on the property is a camper where guests have access to a fridge and a fully functional bathroom. Being able to shower after a long day of being outdoors was amazing. We headed to bed and we both slept wonderfully!
The next morning, we woke up to a breakfast feast and we were even treated to apple slushies from Scott's Apple Orchard! Our stay was perfect! We loved getting to know the Fellows family and Miss Cathy. Our favorite part was getting to be out in nature comfortably.
To book a stay at Selah's or to see all the camping options they offer, visit their website here.
Click here to subscribe to our newsletter!
Copyright 2023 WAFF. All rights reserved.