Tigers open Fall Camp, Quarterback competition underway
Tigers open the season September 2nd against UMASS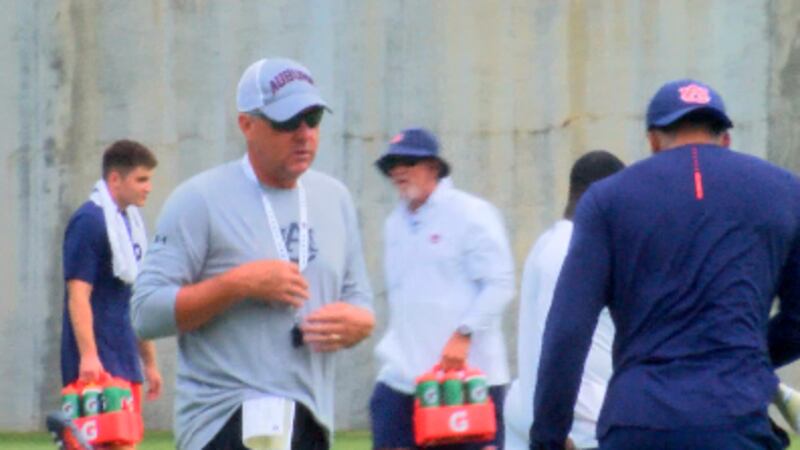 Published: Aug. 3, 2023 at 11:16 PM CDT
HUNTSVILLE, Ala. (WAFF) - Hugh Freeze wants to find the right man at quarterback to begin the process of developing an offense that can stress opposing defenses and score points.
The Tigers opened Fall Camp with a three man quarterback battle. Holden Geriner, Robby Ashford, and Michigan State transfer Payton Thorne all will compete to become the starter when Auburn opens the 2023 season against UMASS at Jordan-Hare Stadium.
"It's impossible for you not to meet with Payton (Throne), because he demands it" Hugh Freeze said after practice. "I mean it's like, everyday my phone, hey coach, you got any free time today, hey coach you got any free time today. And i love that about him. So yes I feel very comfortable around him and who he is.
His desire, his preparation, and his football IQ. But you gotta make plays. And haven't seen that yet. And truthfully, I'm excited about the competition between he and Robbie (Ashford) and Holden (Geriner), so, it's going to make them all better."
Click Here to Subscribe on YouTube: Watch the latest WAFF 48 news, sports & weather videos on our YouTube channel!
Copyright 2023 WAFF. All rights reserved.