More Storms This Weekend.
First Alert Forecast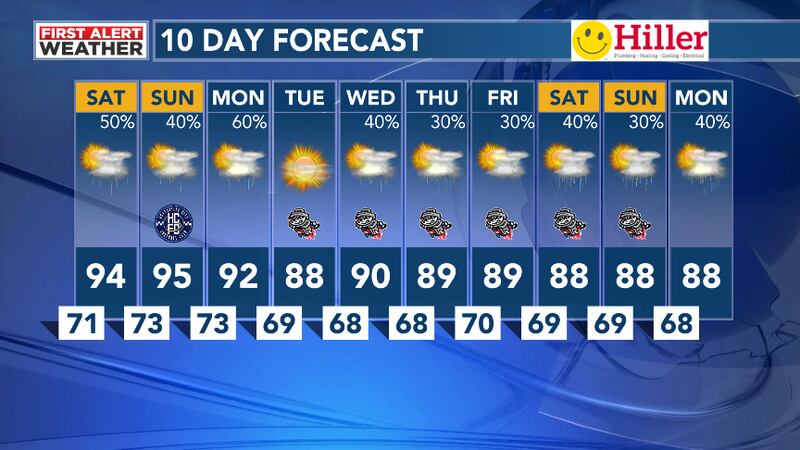 Published: Aug. 4, 2023 at 6:07 PM CDT
HUNTSVILLE, Ala. (WAFF) -It will be a very muggy night with additional showers and storms possible over northwest Alabama just after sunrise Saturday. We expect to see the storms become more scattered and more likely in the afternoon for the rest of Saturday and Sunday. It will be getting hotter with a heat index near 105. The next chance for organized storms looks to be late Sunday into Monday ahead of a weak frontal boundary. Highs will be in the lower 90s with lows in the lower 70s for much of next week. Isolated storm chances will be possible much of next week as well.
Click Here to Subscribe on YouTube: Watch the latest WAFF 48 news, sports & weather videos on our YouTube channel!
Copyright 2023 WAFF. All rights reserved.