Hot with isolated afternoon storms this weekend.
First Alert Forecast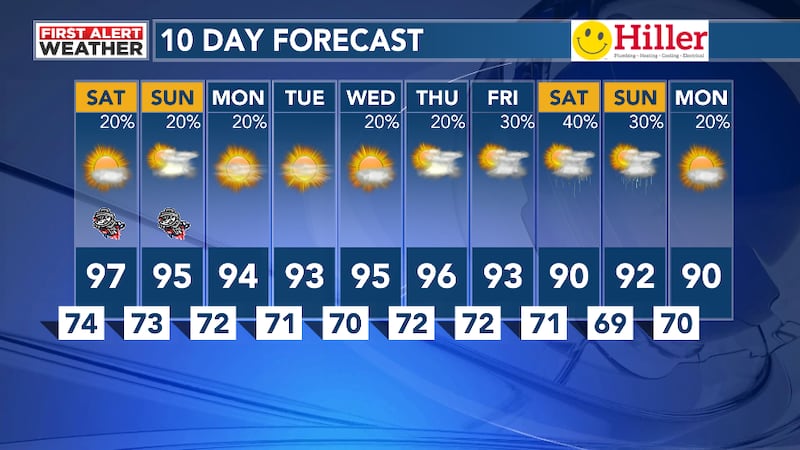 Published: Jul. 28, 2023 at 3:53 PM CDT
HUNTSVILLE, Ala. (WAFF) -Afternoon highs in the middle 90s with a heat index around 105 degrees can be expected into next week. We will have a handful of isolated showers and storms that will pop up during the peak heating of the day. Some of the storms will be strong with frequent lightning and gusty winds. Many areas will likely stay dry outside of a 20 minute shower. Isolated storm chances and higher humidity will continue all of next week.
Click Here to Subscribe on YouTube: Watch the latest WAFF 48 news, sports & weather videos on our YouTube channel!
Copyright 2023 WAFF. All rights reserved.