Area High Schools participate in Football Media Days
Madison County, city schools prepare for upcoming season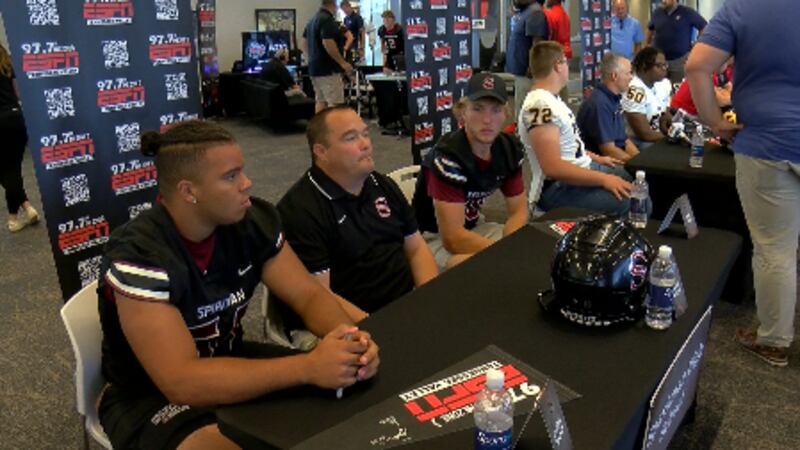 Published: Jul. 24, 2023 at 7:08 PM CDT
HUNTSVILLE, Ala. (WAFF) - Week Zero of the High School Football season kicks off August 25th. Area high schools met with media during a High School Football Media Days event at Toyota Field, home of the Rocket City Trash Pandas.
Teams from North Alabama discussed a myriad of topics including the competitiveness of teams in the Valley during the regular season.
"Man there's no off weeks," Buckhorn Head Football Coach Matt Patterson said. "I mean that's why you have to stick to the 1-0 mentality. Because you think you have an easy win think Friday night and it will come up and bite ya and it will be an L. So you can't take anything for granted in North Alabama football. You know in my opinion very underrated at the State level. There's good football in North Alabama, there's good football in Huntsville each an every Friday night, and if there wasn't you wouldn't have events like this."
The first offical day of practice is August 7th for area teams. Teams that did not hold spring practice are able to start Fall camp two weeks early on July 31st.
Click Here to Subscribe on YouTube: Watch the latest WAFF 48 news, sports & weather videos on our YouTube channel!
Copyright 2023 WAFF. All rights reserved.