More Storms Wednesday Morning
First Alert Forecast.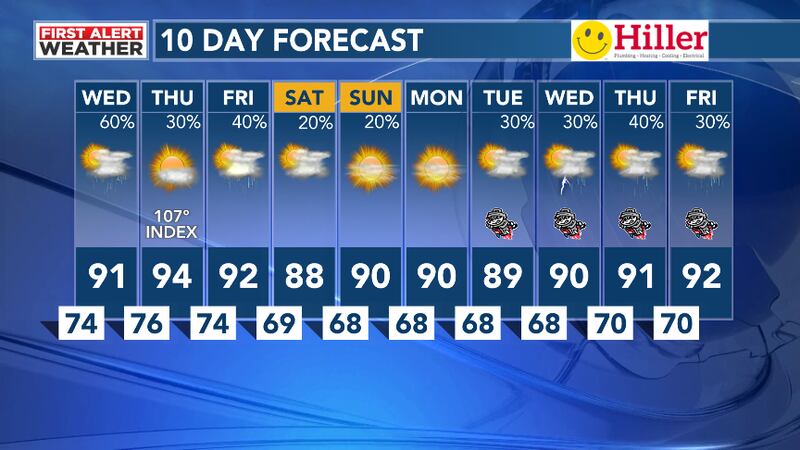 Published: Jul. 18, 2023 at 9:42 PM CDT
HUNTSVILLE, Ala. (WAFF) -Thunderstorms will rumble through the late night hours but the threat of severe weather is over for the night. I expect more scattered showers and storms for the early part of the day on Wednesday. Patchy morning fog could also be an issue. Due to recent rain and more clouds the temperatures might only reach the upper 80s and lower 90 Wednesday. Isolated storms will be possible Thursday afternoon but the heat will be more intense with highs near 95 and a heat index of 105. Scattered storms return Friday ahead of a weak frontal boundary. The weekend looks decent with only a few renegade showers or storms in the afternoon. Highs will be in the upper 80s Saturday and Sunday with morning lows back in the middle to upper 60s.
Click Here to Subscribe on YouTube: Watch the latest WAFF 48 news, sports & weather videos on our YouTube channel!
Copyright 2023 WAFF. All rights reserved.