More Storms This Weekend
First Alert Forecast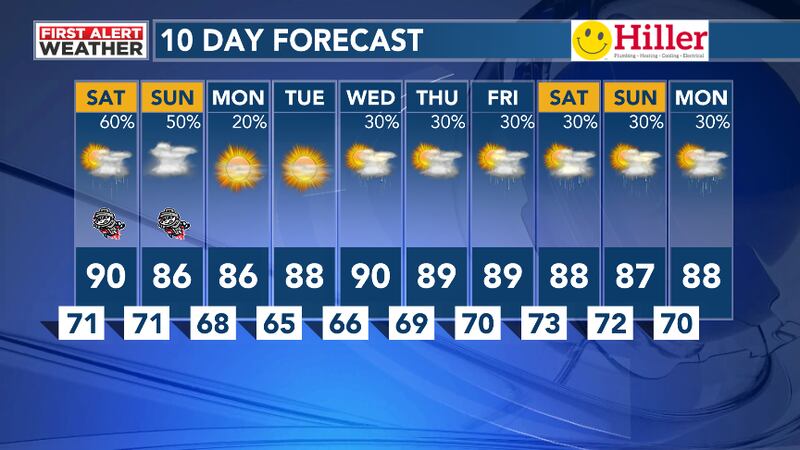 Published: Jul. 7, 2023 at 3:41 PM CDT
HUNTSVILLE, Ala. (WAFF) -Slow moving scattered showers and storms will produce very heavy rain and frequent lightning into the early evening hours. Some localized street flooding will be possible in poor draining areas. We expect another round of strong thunderstorms Saturday afternoon and evening. Locally heavy rain, frequent lightning and isolated damaging winds will be possible Saturday afternoon and evening. More storms will be possible Sunday but it looks like they may move out by the early afternoon hours as a weak frontal boundary moves into the area. Lower humidity will be on the way for Monday and Tuesday. Rain chances are very low to start the new work week. Afternoon highs will remain in the upper 80s and lower 90s into next week. Morning lows will briefly drop into the middle and upper 60s early next week before returning to the 70s.
Have a great weekend!
Click Here to Subscribe on YouTube: Watch the latest WAFF 48 news, sports & weather videos on our YouTube channel!
Copyright 2023 WAFF. All rights reserved.