Huntsville father calls out city's inaction after alligator kills family dog
The City of Huntsville responded with a statement on Wednesday
Published: Jun. 29, 2023 at 7:44 PM CDT
|
Updated: Jul. 5, 2023 at 1:11 PM CDT
HUNTSVILLE, Ala. (WAFF) - In South Huntsville, one man says the city cares more about protecting an alligator than his family or neighborhood's safety.
He says his dog was attacked and killed by the alligator in May. The City responded with a statement on July 5.
The man requested that he remain anonymous but he says this happened in the Hays Farm area, an area he's lived in for only three months. The incident happened within walking distance of Grissom High School.
The dog's owner says his two kids were outside shooting their BB gun along with their golden retriever. The golden retriever then ran through the brush and eventually got taken by what the father believes was a nearly 15-foot-long alligator.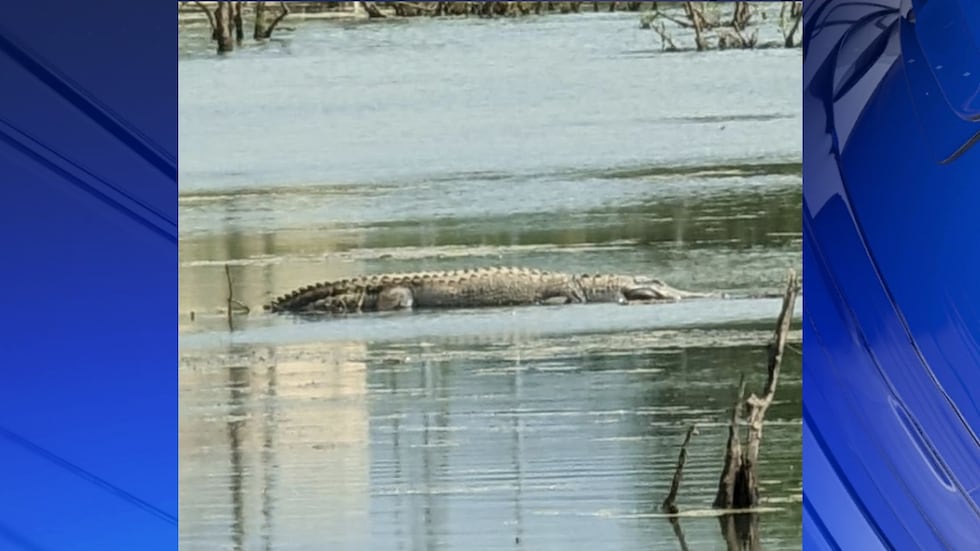 He says he was astounded that neither the city nor developers sent anyone to handle what he considers a major safety concern to people in the neighborhood.
"The focus of everybody was the make sure I did not harm the alligator, first of all, and then secondly that I'd stay away from the alligator," he said. "There's very little on [the] shock that there's an alligator that big 10 feet from houses first of all."
He believes there should have been a prior warning that an alligator was in the area prior to moving them.
"We had no idea, my sons would not have been playing right next to that thing if we had any idea there's potential for alligators that big," he said. "The alligator did not move away from the boys, it moved towards them and was very likely actually hunting them is what multiple experts have told me."
The City of Huntsville provided the following statement on July 5, 2023:
"Wildlife coexists with us throughout the City and surrounding areas. It's important for citizens and homeowners to be aware of the types of wildlife in their particular area and notify us when they have concerns about hazards related to such animals. In this case, the citizen did notify us and we have been working with Alabama Fish & Wildlife, which has jurisdiction over this type of animal.
We have placed signs along the greenway in that area reminding people of the potential presence of alligators and are in the process of adding more signs around the swamp and pond areas where people might venture off the greenway.
It's important for people to remain aware of their surroundings when in areas adjacent to these natural, undeveloped lands, keep pets on a leash or in a fenced area, and avoid contact with wildlife."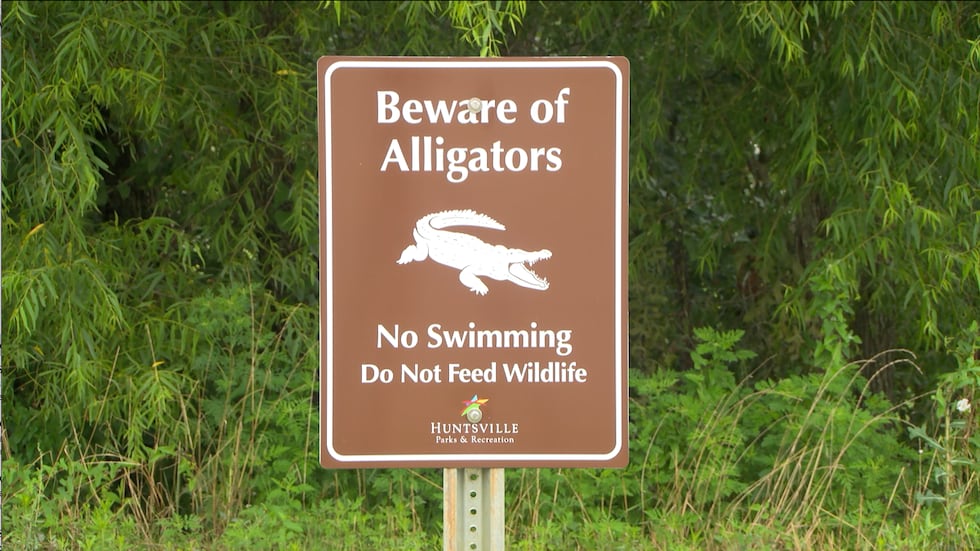 Click Here to Subscribe on YouTube: Watch the latest WAFF 48 news, sports & weather videos on our YouTube channel!
Copyright 2023 WAFF. All rights reserved.