Potentially severe weather on the way for northwest Alabama
First Alert Forecast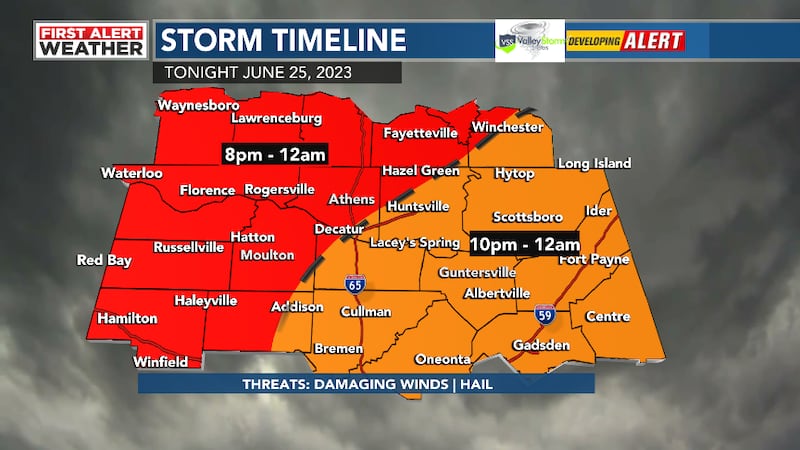 Published: Jun. 25, 2023 at 4:54 PM CDT
|
Updated: Jun. 25, 2023 at 9:49 PM CDT
HUNTSVILLE, Ala. (WAFF) - A second round of strong to severe storms could move into Northwest Alabama between 8-10 p.m. with the potential for more large hail, damaging winds and significant lightning.
This next round of storms may weaken some as it tracks east of I-65 but isolated damaging winds will remain possible. Stay weather alert into the late evening hours. Stay tuned to WAFF 48 for updates.
Heat and humidity will continue to build into next week with slim rain changes. Highs will be in the middle 90s and get closer to 100 later in the week. Make sure you are staying hydrated as the heat rises.
Click Here to Subscribe on YouTube: Watch the latest WAFF 48 news, sports & weather videos on our YouTube channel!
Copyright 2023 WAFF. All rights reserved.