Elkmont icon Ludivine 'Lu' the dog passes away at age 9
Published: Jun. 21, 2023 at 11:07 PM CDT
|
Updated: Jun. 22, 2023 at 5:47 AM CDT
ELKMONT, Ala. (WAFF) - An Elkmont hero is now wagging her tail from above. After taking the nation by storm with her cross-country splendor, Ludivine the bloodhound passed away at the age of 9.
Better known as "Lu", she accidentally became a star by running the entire 13.1 miles of the Elkmont half marathon in 2016. Following her amazing run, the name of the half-marathon was changed to the Hound Dog Half. At the time of the race, Ludvine was just a two-year-old pup.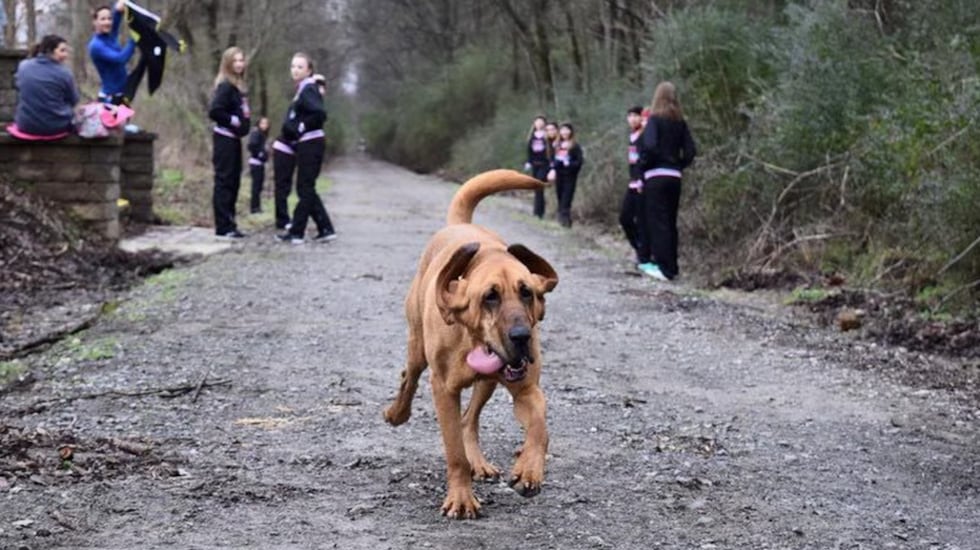 The donations brought in from Lu's fame went to the Elkmont High cross-country team.
Her owner, April Hamlin, said she made everyone around her smile.
Hamlin said Lu has been dealing with declining health since she had to get her front leg amputated three years ago. Hamlin adopted Lu from the local prison when she was only 6 weeks old, and said she's been a rock for the community ever since.
"She just helped us a lot in a very bad time in our lives," said Hamlin. "Just brought us up as a family and just really helped Elkmont turn into such a good thing for the school and for my family and just everyone around it. She just gave us all a great experience."
Hamlin said she's grateful for everyone who was touched by Lu even from afar.
Click Here to Subscribe on YouTube: Watch the latest WAFF 48 news, sports & weather videos on our YouTube channel!
Copyright 2023 WAFF. All rights reserved.