Developing First Alert for Sunday
First Alert Forecast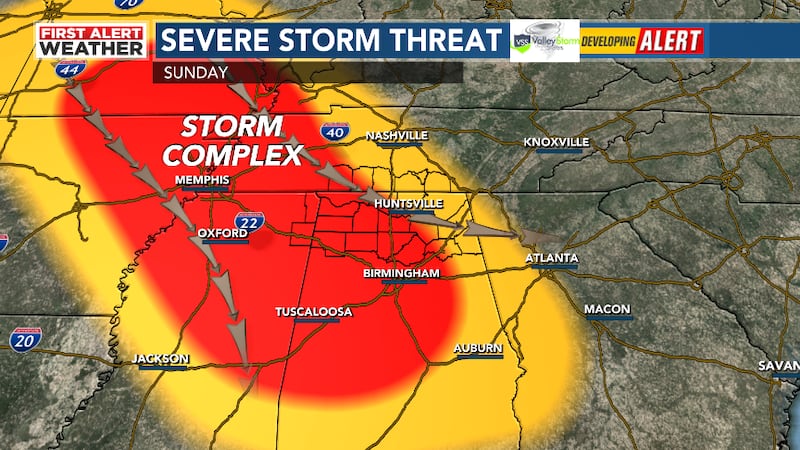 Published: Jun. 15, 2023 at 4:26 PM CDT
HUNTSVILLE, Ala. (WAFF) -A few strong to severe storms with hail and isolated damaging wind will remain possible through sunset over western Alabama. Storms are behaving more like they should this time of year. They are developing rapidly and reaching a point where the collapse. The collapsing stage is when they are more likely to produce isolated damaging wind gusts and hail. Storm are also producing frequent lightning and very heavy rain. Fewer storms are forecast Friday and Saturday but there will be a few out there. Any storm that develops in the heating of the day could become quite strong. Highs will be near 90 into the weekend. We have a Developing 48 First Alert out for Sunday. We are monitoring the potential for a complex of storms to dive in form the northwest. The timing and exact location remain a low confidence forecast. These types of storm complexes typically lead to widespread high wind, frequent lightning and street flooding. Keep checking back for updates on the Father's Day forecast. It's possible the storms could arrive late and wait until Sunday night.
Click Here to Subscribe on YouTube: Watch the latest WAFF 48 news, sports & weather videos on our YouTube channel!
Copyright 2023 WAFF. All rights reserved.