'Pryce'less duo: Father and son prepare to head to the Special Olympics
"When you're diagnosed with down syndrome, people don't expect you to be any kind of an athlete, and he's proven all those folks wrong."
Published: Jun. 8, 2023 at 6:50 PM CDT
HUNTSVILLE, Ala. (WAFF) - For Pryce Holcombe, golf is a part of his daily routine. Both Pryce's parents, Les and Pam, played at the collegiate level, so it was never a question of whether he would play, despite being born with Down Syndrome.
"When you're diagnosed with Down Syndrome, people don't expect you to be any kind of an athlete, and he's proven all those folks wrong," Les said.
At the end of June, Pryce and his father will compete on the world's biggest stage: 7,000 Special Olympic athletes are traveling to Berlin to compete in the Special Olympics World Games from June 17-25. Pryce is the only athlete representing the state of Alabama. Pryce and Les, who he calls his best teammate, will play unified golf while in Germany, where they will switch off from the teeing grounds and alternate strokes until the ball is holed. Pryce is confident they won't be returning home empty-handed.
"I got this," Pryce said.
The big stage isn't new to him. Last year in the Special Olympics USA Games, the father and son duo won a silver medal. Pryce is also a 3-time Alabama state champion. He boils his success down to two things: "Have fun and focus harder. That's it," Pryce said.
Les says his son helps him play his best.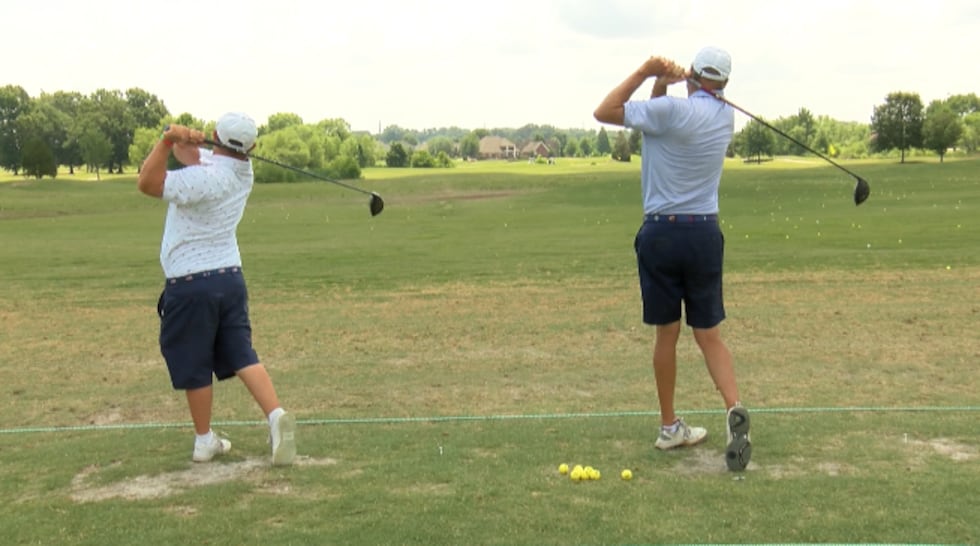 "His demeanor is really good, he's really into it," Les said. "He can hit a bad shot and follow it with a good shot and be so happy. It's kind of contagious."
Pryce's brother, Payton, adds that his positivity shines off the course, too.
"He never lets anything get to him. That's something I think everyone could work on. Whether it's something minor in his day or something on the golf course, his demeanor never changes. He always has a positive attitude. Just someone you want to be around," Payton said.
Pryce's father says he never imagined his son making it to the world's biggest stage in golf, but he couldn't be more proud.
"Don't sell them short. Give them everything to support them," Les said. "They'll surprise you."
Click Here to Subscribe on YouTube: Watch the latest WAFF 48 news, sports & weather videos on our YouTube channel!
Copyright 2023 WAFF. All rights reserved.