Parole again denied to convicted child murderer Judith Ann Neelley
Alabama Gov. Kay Ivey 'strongly opposed' parole in a letter to the parole board
Published: May. 23, 2023 at 1:13 PM CDT
|
Updated: May. 25, 2023 at 10:30 AM CDT
MONTGOMERY, Ala. (WSFA) - The Alabama Board of Pardons and Paroles denied parole to convicted child murderer Judith Ann Neelley on Thursday, two days after Gov. Kay Ivey sent a letter strongly opposing any possibility of her release.
It's not the first time Ivey has urged the board to decline Neelley a released.
"Please do not grant parole to Judith Ann Neelley," Ivey wrote. "Five years ago, I made that same request of this Board, and your predecessors unanimously denied parole after less than one of minute of deliberation. Although each of you has joined the Board since Ms. Neelley's last parole hearing, nothing has changed since then that would support a different result today: Quite simply, Ms. Neelley should not be allowed to set foot outside of an Alabama prison."
In 1982, Neelley, along with her late husband, Alvin Howard Neelley, abducted 13-year-old Lisa Ann Millican from a Georgia mall and took her to a Scottsboro, Alabama, motel where she was raped, tortured and murdered before her body was dumped in Little River Canyon.
Judith Neelley was convicted of murder in 1983 and was sentenced to death. In 1999, her death sentence was commuted to life by then Gov. Fob James, setting the stage for her eventual parole eligibility.
Neelley was also implicated in other violent crimes, including the murder of Janice Chatman and the attempted murder of her fiancé, John Hancock.
"I believe it was a mistake for Governor James to commute Ms. Neelley's death sentence in the first place – and certainly to do so in the way that allows Ms. Neelley the possibility of parole," Ivey's latest letter wrote. "Now, every five years, the wounds of these families are reopened as they wait with bated breath for your decision."
Ivey's letter is included below.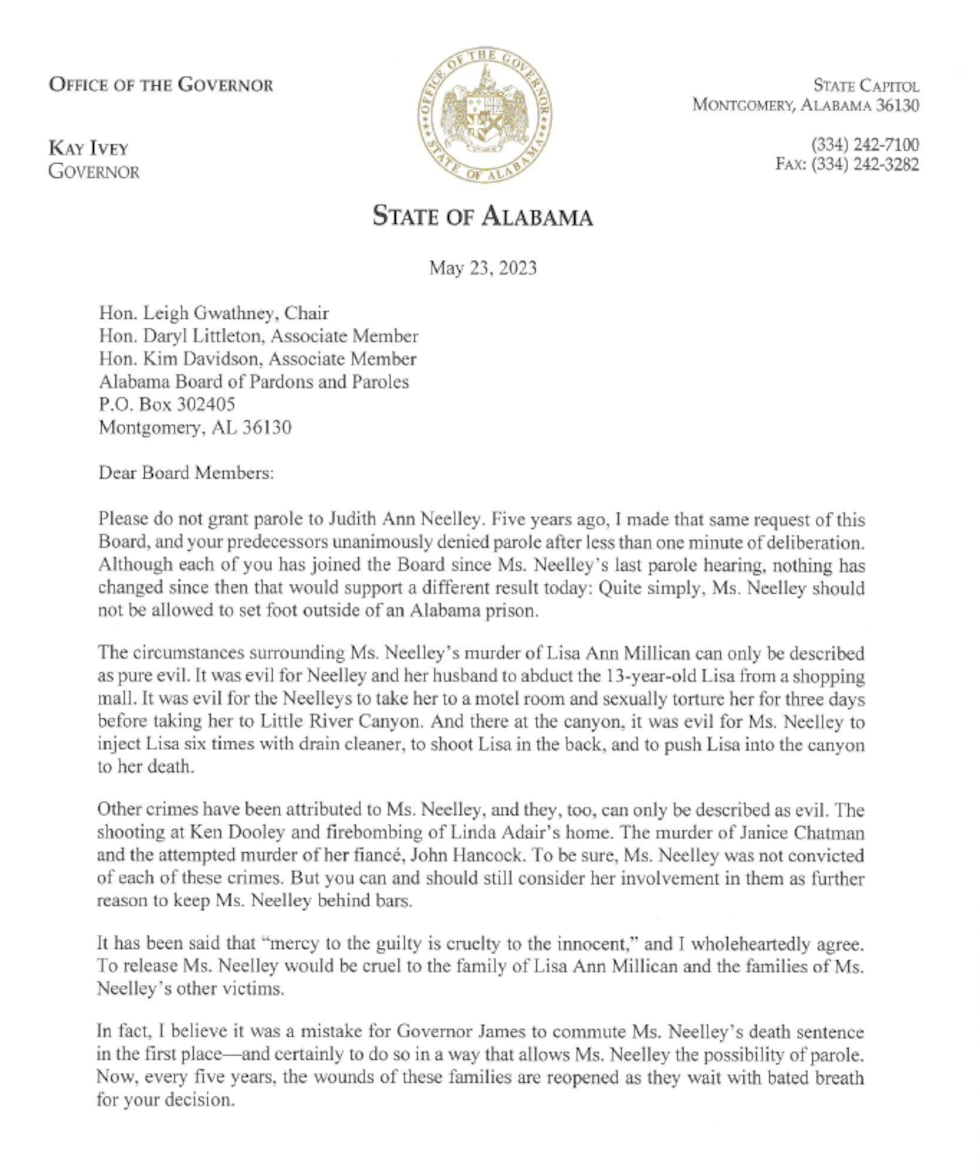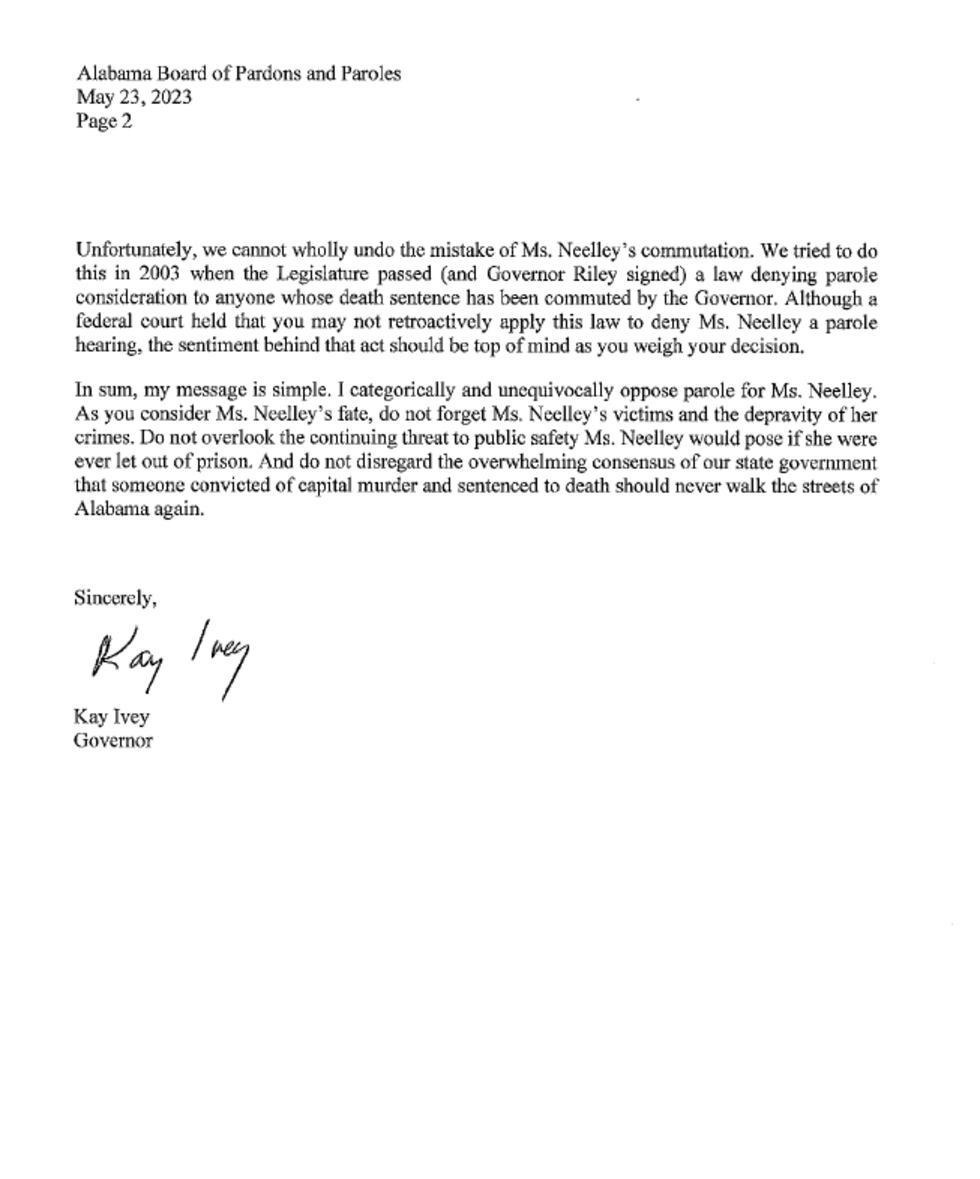 Not reading this story on the WSFA News App? Get news alerts FASTER and FREE in the Apple App Store and the Google Play Store!
Copyright 2023 WSFA. All rights reserved.