Para-Cycling Road World Cup race week underway in Huntsville
Published: May. 22, 2023 at 10:40 AM CDT
|
Updated: May. 26, 2023 at 7:24 AM CDT
HUNTSVILLE, Ala. (WAFF) - Para cycling champions are gearing up to hit the pavement for the first round of the World Cup in Huntsville Friday afternoon.
Huntsville has already made a name for itself in the para cycling world, having successfully hosted the Opens for the past two years. The city's warm hospitality, delectable barbeque, and impeccable organization garnered high praise from athletes. Claire Aiello, representing the Chamber of Commerce, expressed her delight in the athletes' positive feedback. "The ones we've had have been very top-level," said Aiello, "They let their international counterparts know what we did here – the buzz kind of spread. The athletes talked about it with their international friends and said, 'Hey, you need to come to Huntsville for this. Huntsville puts on a great race, a safe race.'"
For those unfamiliar with para cycling, it's a competition where athletes vie for the prestigious title of World Cup champion. For the first time, Huntsville will serve as the grand finale, following stops in Italy and Belgium.
Among the athletes representing Team U.S.A. is Clara Brown, a celebrated champion who has already clinched three world titles and emerged as the overall winner of the World Cup in 2021. Huntsville is no stranger to Brown's talents, as she has previously competed in the Opens held here in the past two years. Delighted to be back on familiar ground, Brown expressed the advantages of knowing the course intimately, particularly in time trial situations.
"It's just great to be on a familiar course, especially in a time trial situation when you're trying to eke out every last bit of speed you can," said Brown. "When you really know the course and are familiar, it's just every benefit as a rider."
Each award winner will have the privilege of taking home a piece of Huntsville as a memento. It is customary for the host city to provide unique gifts to honor the athletes' achievements. Huntsville has chosen a special item to present to the winners – a stuffed animal of Miss Baker, a remarkable monkey who journeyed from Huntsville to space and now rests at the Space and Rocket Center.
Fans are encouraged to join in the excitement and support their favorite teams. The races will take place in Cummings Research Park, and it is essential to plan ahead for parking. Recommended entry points include Enterprise Way, Discovery Drive, Voyager Way, or Jan Davis Drive, while Bradford Drive, Farrow Road, and Pegasus Drive should be avoided.
Aiello also recommends being extra cautious of cyclists on the roads until Monday with some of the competitors using handcycles which sit low to the ground.
"Please be alert and aware of your surroundings, as always," Aiello said. "These athletes have come a long way to compete in the Rocket City. We've communicated with all teams to practice safety on the roads, and we ask our local drivers to be cautious as well."
The first round starts at 3 p.m. on Friday. For a complete fan guide of the Huntsville Para-cycling Road World Cup, click here.
The Rocket City Trash Pandas held an opening ceremony for the event on May 23 before the start of that night's game. Cycling teams were recognized as part of the event. The next day area cyclists joined riders during an official training session at Cummings Research Park.
Friday, May 26:
Individual time trials will begin at 3 p.m. Friday and will continue through 6 p.m. The first race Friday will be women's handcycle, classes three through five, followed by men's handcycle classes one through two.
At 4:30 p.m. men's and women's tricycle classes one and two will begin and the day will conclude with women's handcycle classes one and two.
An awards ceremony will immediately follow the races.
Saturday, May 27:
Individual time trials will continue at 9 a.m. Saturday and will continue throughout the day, ending at 6 p.m.
The first races Saturday will be men's handcycle classes three through five with an awards ceremony at 11:15 a.m. At noon, men's racing bike classes one and two will begin. Those two races will be followed by the women's racing bike races, classes one through five.
Following the racing bike races will be another awards ceremony.
At 4 p.m. another set of races will kick off, these races will be the men's tandem bike followed by the men's racing bike classes three through five and the day will end with the women's tandem bike.
Friday and Saturday's races will be run on the Para Huntsville Individual Time Trials Course.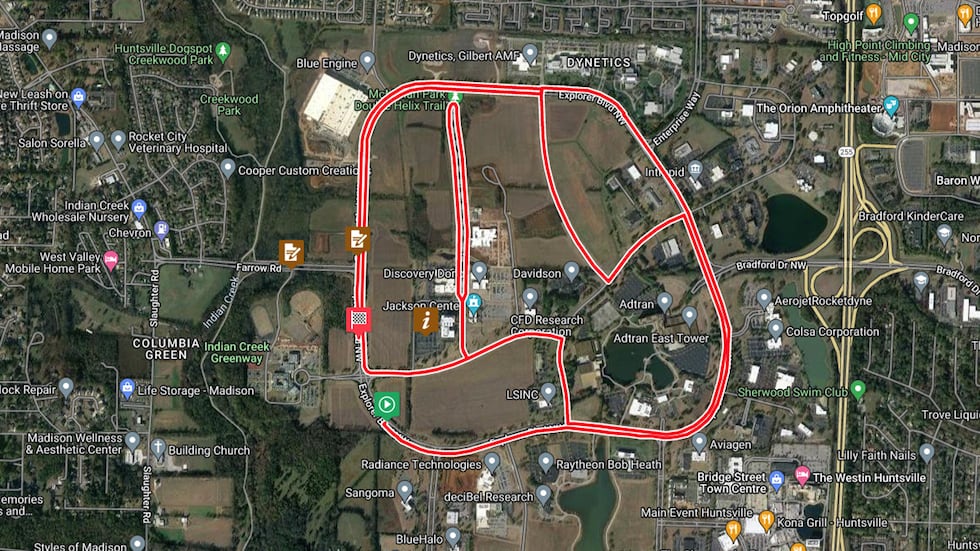 Sunday, May 28:
Sunday's races will start at 9 a.m. with men's and women's tricycle classes one and two. At 11 a.m., men's and women's classes one and two and women's classes three through five handcycle races will begin.
Men's handcycle classes three, four and five will round out the day Sunday. All of Sunday's races will take place on the road race course.
All of Sunday's races will take place on the Para Huntsville RR Course.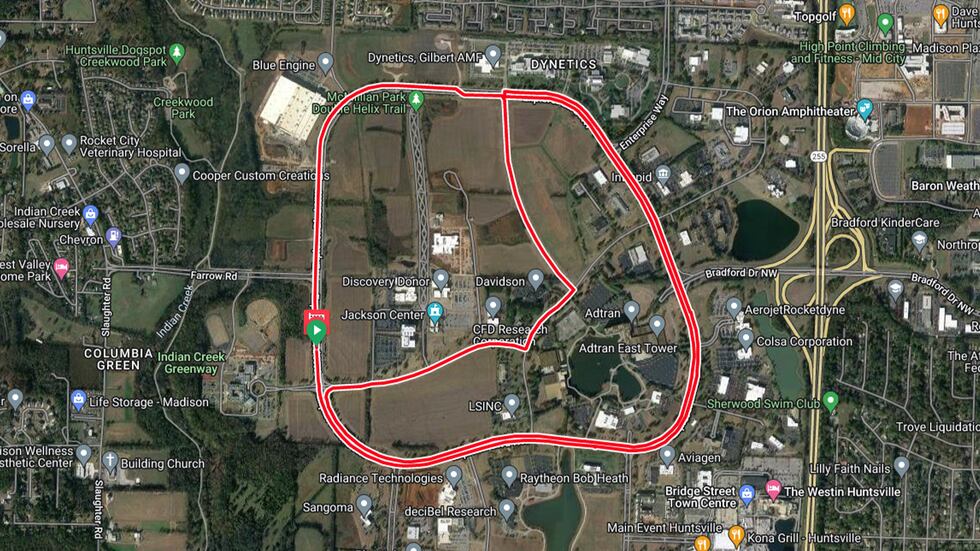 Monday, May 29:
Monday will be the final day of the Huntsville Para-Cycling Road World Cup and the day will begin with more road races held from 8 a.m. until an awards ceremony around 1 p.m.
At 2 p.m. the men's racing bike classes four and five will compete. Men's and women's tandem races will start at 4:30 p.m. and the world cup will conclude with men's and women's team relays starting at 7 p.m.
A final awards ceremony will be held at 7: 45 p.m. Monday.
The last race Monday will be on the Hand Cycle Relay Course.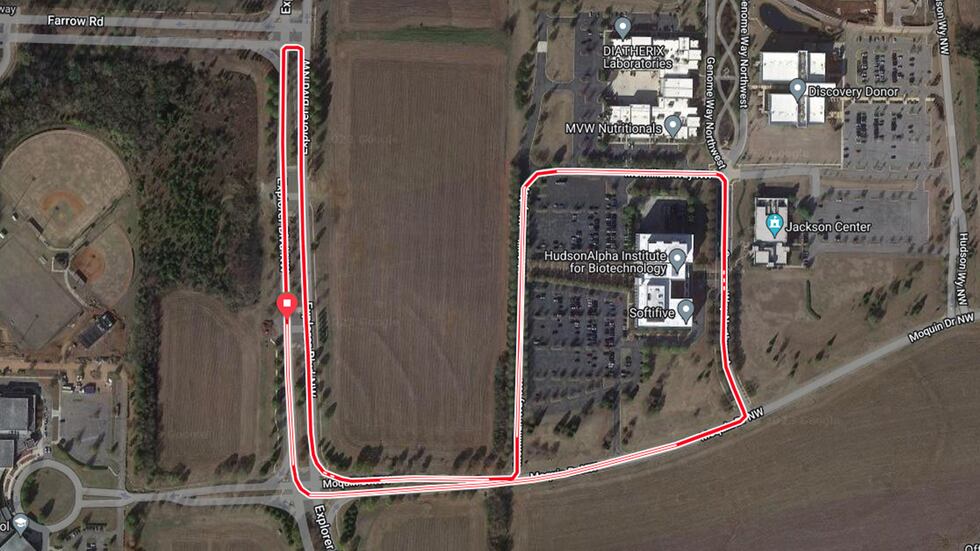 Click Here to Subscribe on YouTube: Watch the latest WAFF 48 news, sports & weather videos on our YouTube channel!
Copyright 2023 WAFF. All rights reserved.