Sunny, Cooler, & Breezy This Week | Storms Return Friday
First Alert Weather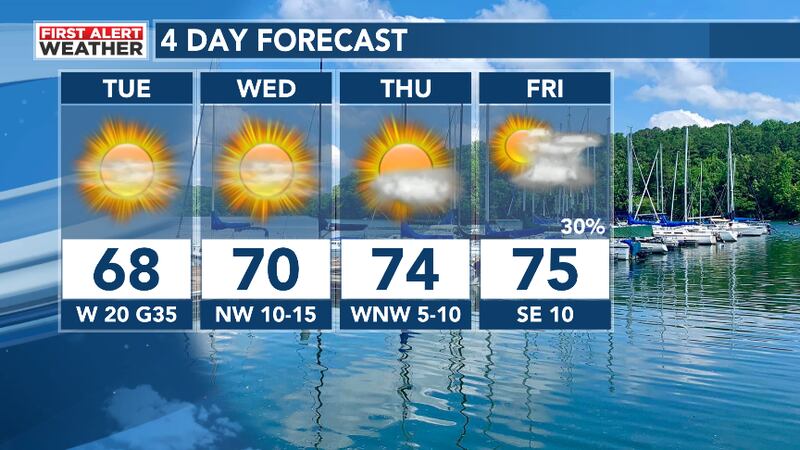 Published: May. 1, 2023 at 4:19 PM CDT
We will see plenty of sunshine through the rest of the afternoon, but the winds will be quite gusty still into the early evening. Highs today will also stay below average in the middle 60s. Some breezy winds will stick around overnight with clear skies allowing low temperatures to fall into the low to middle 40s again. Tuesday will be a very similar day with more sunshine and breezy winds gusting over 30 miles per hour. Expect highs to remain cool in the middle 60s.
We do start to warm up a bit for Wednesday and Thursday with things staying sunny and dry. Highs will rebound into the low to middle 70s with less wind to deal with. Our next best chance for any rain and storms will be into Friday afternoon and evening. Any chance of stronger storms will be highly dependent on how much moisture is available.
Showers look possible for both Saturday and Sunday of next weekend with highs approaching 80 degrees.
Click Here to Subscribe on YouTube: Watch the latest WAFF 48 news, sports & weather videos on our YouTube channel!
Copyright 2023 WAFF. All rights reserved.