Strong Storms Possible Thursday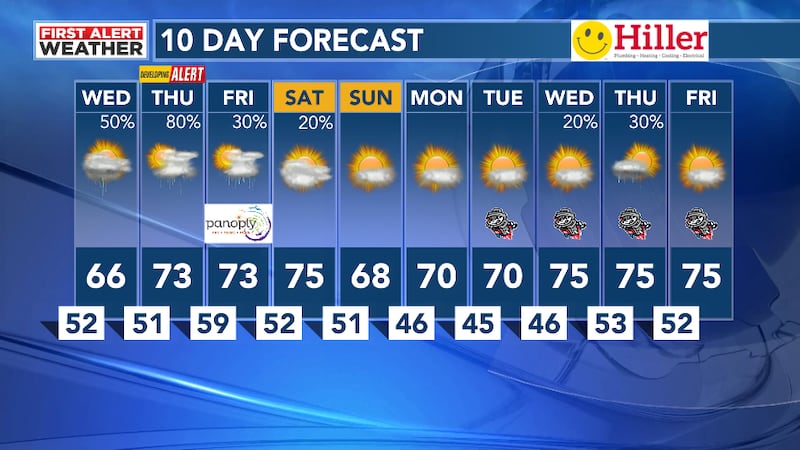 Published: Apr. 25, 2023 at 6:08 PM CDT
HUNTSVILLE, Ala. (WAFF) -Developing 48 First Alert for the potential for strong storms Thursday afternoon. An active weather pattern will begin Wednesday with scattered showers and a few isolated thundershowers early in the morning. Thursday will be a day when we transition to higher humidity and warmer temperatures in the afternoon after a morning round of heavy rain. We are watching a strong storm system that will move in during the afternoon hours on Thursday. Strong thunderstorms are expected by 3pm. Right now the primary threat appear to be very heavy rain, strong gusty winds and some smaller hail. We will continue to monitor the development of this storm system and keep you updated on WAFF and all our digital platforms. A few showers will be possible early Friday morning but beyond that the weather is looking drier into the weekend. Temperatures will be on the warmer side by the end of NEXT week.
Click Here to Subscribe on YouTube: Watch the latest WAFF 48 news, sports & weather videos on our YouTube channel!
Copyright 2023 WAFF. All rights reserved.