Unbreakable bond: Former Auburn athlete's most valuable player
"I don't know if I could handle ALS without Carol by my side," Gary Godfrey said.
Published: Apr. 7, 2023 at 6:34 PM CDT
AUBURN, Ala. (WAFF) - Gary and Carol Godfrey took their wedding vows 30 years ago, but neither one of the Auburn graduates had an idea of what would be in store for their marriage.
"We were super young. But I don't know, they get deeper as you move along through your life, but they also get richer," Carol said.
Gary feels the same way about their love, he just has to express it a little differently. After multiple doctor visits, Gary was diagnosed with Lou Gehrig's disease, or ALS, four years ago.
In less than two years of his ALS diagnosis, Gary went from golfing, playing basketball and living an active lifestyle, to being unable to walk, breathe or talk without assistance.
"Initially, when we found out Gary had ALS, it was a gut punch," Carol said. "You don't know what's in front of you. I described it as, anyone who's driven in Atlanta, I felt l like I was on the connector of I-75/85 going 110 miles per hour, but there weren't any road signs."
Since Gary doesn't have the ability to move much at all, Carol is the arms and the legs of the operation. Instead of facing his diagnosis alone, Gary and Carol are a team.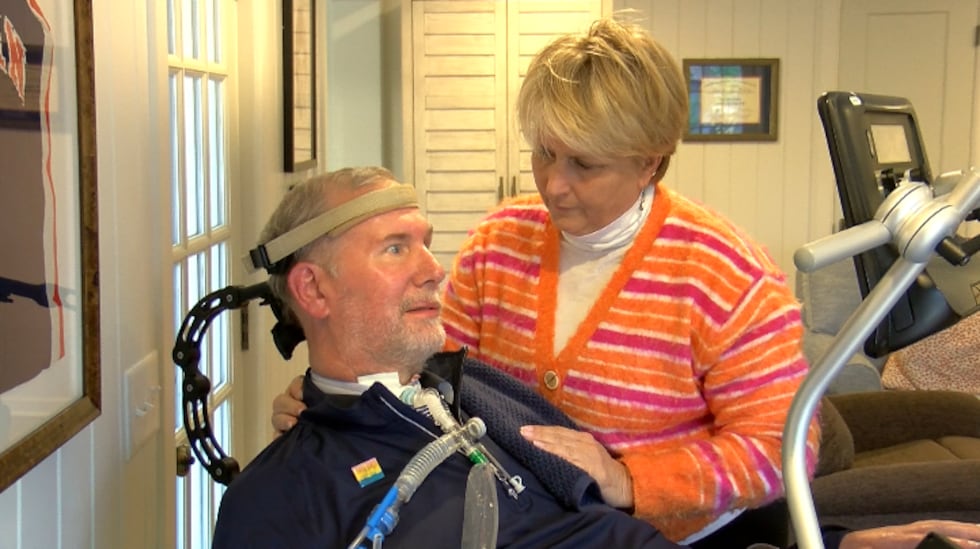 "When you are facing a terminal disease, there comes a clarity of how important each day is," Gary said. "You cannot change yesterday, and tomorrow is not guaranteed. So, each day is a blessing. I did not understand that when I was caught up with trying to find success and busy with things that don't matter in the long run."
Gary is a big fan of former UCLA basketball coach, John Wooden's saying, "Do not let what you can't do interfere with what you can do." It's no surprise that a basketball coach would be his inspiration, because when Gary played basketball for Sonny Smith at Auburn.
"I played with Charles Barkley and other great players," Gary said. "Charles and I scored over 1,200 points for Auburn. I scored three points, and Charles scored the rest."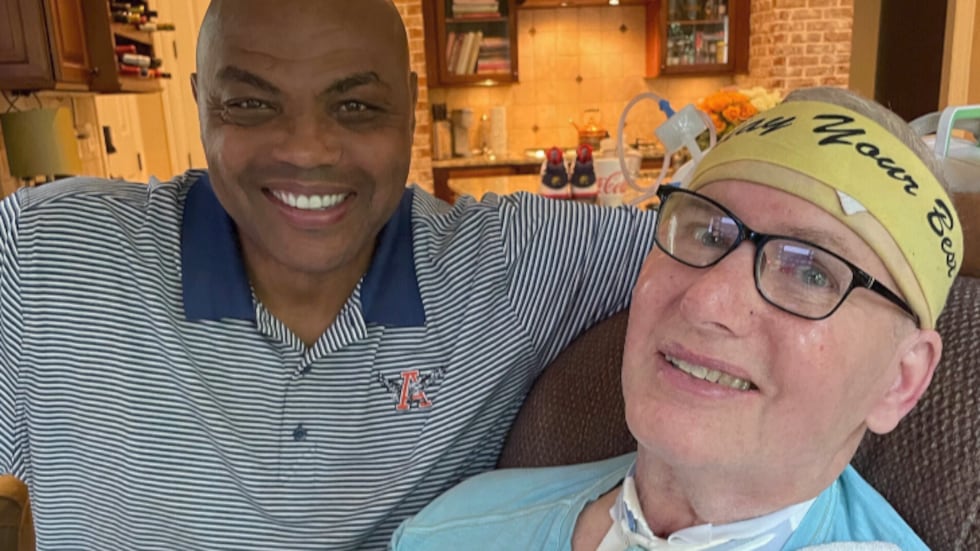 Aside from Gary helping Barkley become a legend, Auburn was also where he and Carol first met. It wasn't love at first sight, but they became best friends. After graduation, they went their separate ways.
"Maybe there's divine intervention in it all, but he moved back and we just started hanging out, and we took off, and friendship really changed from friendship into what we have now which is real love and respect for each other," Carol said.
Together as a team they've chosen not to battle ALS, but to live with ALS.
"There are many things I can no longer do because of ALS," Gary said. "I don't miss those things. My life has been blessed with some incredible experiences. I tend to focus on what I can do, like love, communicate, share, helping others and building new experiences.
Therefore, I try to make each day my best day yet. My best days are when I can make a difference in someone's life. I believe that is the purpose God wants me to serve."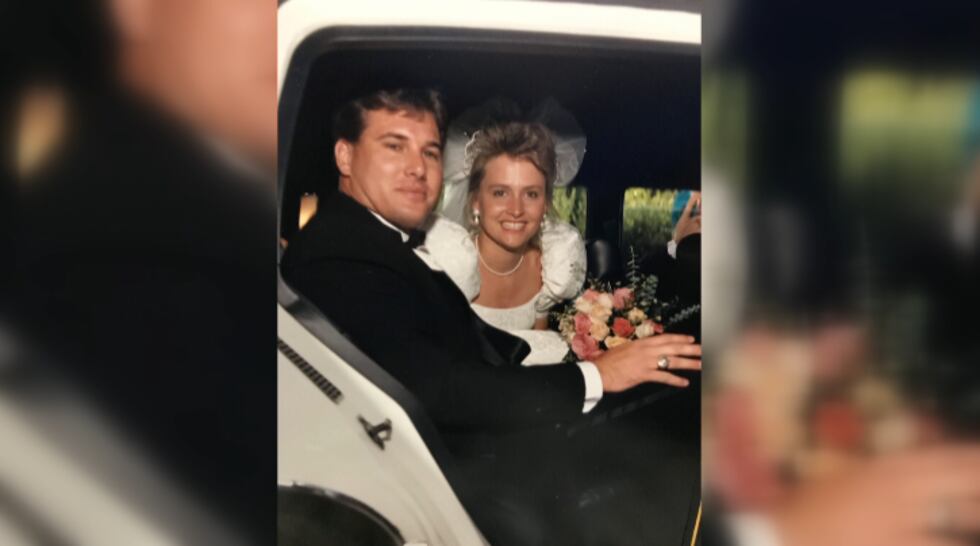 The wedding vows Gary and Carol took 30 years ago are much more meaningful to each other today.
"When we say for richer or for poorer, it's really not about the money in richer or poorer, it's about the richness of your life," Carol said. "So they've gotten thicker, and deeper, and richer. You know everybody hits the 'in sickness or in health.' We've had both. It's okay. But life has all that in it. It just gets richer, and richer, and richer.
I didn't know that. I didn't know that 30 years ago. I still don't know it some days, and it still gets thicker, and richer, and better."
Every great athlete is made stronger by a team. Even though Gary isn't battling it out on the court anymore, his journey since his diagnosis with his wife Carol has made all the difference.
"I don't know if I could handle ALS without Carol by my side," Gary said. "Our love has grown stronger since my ALS diagnosis. We are on this ALS journey together."
For more on Gary and Carol's story, click here.
Click Here to Subscribe on YouTube: Watch the latest WAFF 48 news, sports & weather videos on our YouTube channel!
Copyright 2023 WAFF. All rights reserved.