Trash Pandas release preliminary roster ahead of Opening Day
29-man roster features 13 of Angels Top 30 prospects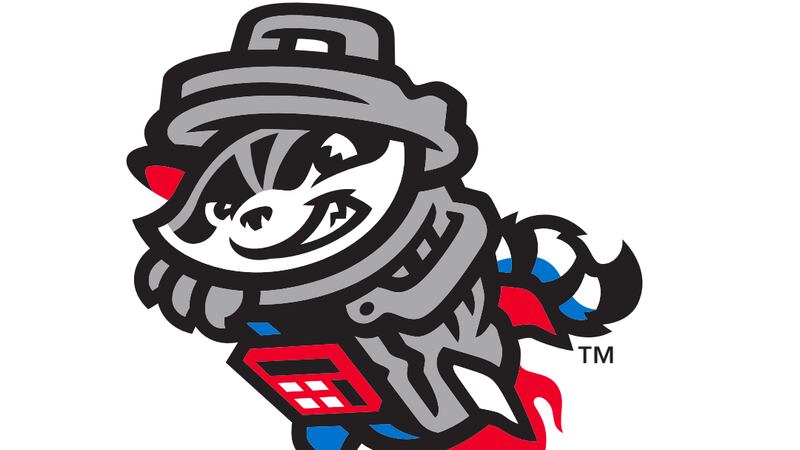 Published: Apr. 4, 2023 at 10:47 PM CDT
HUNTSVILLE, Ala. (WAFF) - The Rocket City Trash Pandas, Double-A affiliate of the Los Angeles Angels, are proud to release the preliminary roster for the third season in franchise history ahead of Opening Night at Toyota Field on Thursday, April 6.
Back to lead the Trash Pandas for his second season will be 2022 Southern League Manager of the Year Andy Schatzley. Michael Wuertz remains the Pitching Coach, the only coach to remain with the Trash Pandas for all three seasons. Hitting Coach Sean Kazmar Jr. joins the Trash Pandas for his first season as a Double-A coach while Coach Dann Billardello is back for his second season. Rounding out the coaching staff will be Athletic Trainer T.D. Swinford and Strength & Conditioning Coach David Robertson.
The 29-man Rocket City squad features 13 of the Angels' Top 30 prospects (according to MLB.com):
Infielder Zach Neto (No. 2)

Catcher Edgar Quero (No. 3)

Right-handed pitcher Sam Bachman (No. 6)

Infielder Kyren Paris (No. 10)

Right-handed pitcher Ben Joyce (No. 11)

Infielder Jeremiah Jackson (No. 15)

Right-handed pitcher Mason Erla (No. 18)

Right-handed pitcher Victor Mederos (No. 20)

Right-handed pitcher Coleman Crow (No. 21)

Right-handed pitcher Landon Marceaux (No. 22)

Left-handed pitcher Eric Torres (No. 23)

Outfielder David Calabrese (No. 26)

Right-handed pitcher José Soriano (No. 27)
Twenty players return to the Rocket City after previously playing for the Trash Pandas in 2022. Among the returnees are outfielders Ryan Aguilar, Orlando Martinez, Bryce Teodosio and Aaron Whitefield. 2022 first round draft pick Zach Neto is back in the Rocket City after a strong debut campaign last season. Lineup regulars Kevin Maitan and Jeremiah Jackson will look to lead the infield along with Kyren Paris, who joined Rocket City late in the 2022 season.
On the pitching side, 2022 Angels Minor League Pitcher of the Year Eric Torres is back after setting an Angels Double-A record with 22 saves for the Trash Pandas last year. Flamethrower Ben Joyce and setup man Kolton Ingram are back in the bullpen as well. In the rotation, 2022 Co-Southern League wins leader Coleman Crow is back along with 2022 starting staples Mason Erla and Brett Kerry.
Catcher Edgar Quero makes the jump to Rocket City after earning California League MVP honors for Single-A Inland Empire last season. Quero, the youngest player on the Rocket City roster, turns 20 years old on April 6. Fellow catcher Myles Emmerson also will make his Double-A debut after spending the last two seasons with Inland Empire.
Also debuting at the Double-A level for the first time will be Cuban right-handed pitcher Victor Mederos, 20-year-old outfielder David Calabrese, infielder Tucker Flint, relievers Brandon Dufault and Zac Kristofak, as well as hard-throwing Dominican right-handed pitcher José Soriano.
Rocket City Trash Pandas Preliminary Roster (As of April 4, 2023):
Right-Handed Pitchers (13): Ivan Armstrong, Sam Bachman, Coleman Crow, Brandon Dufault, Mason Erla, Ben Joyce, Brett Kerry, Zac Kristofak, Landon Marceaux, Victor Mederos, Luke Murphy, José Soriano, Kenyon Yovan
Left-Handed Pitchers (3): Jack Dashwood, Kolton Ingram, Eric Torres
Catchers (2): Myles Emmerson, Edgar Quero
Infielders (6) Jose Gomez, Jeremiah Jackson, Tucker Flint, Kevin Maitan, Zach Neto, Kyren Paris
Outfielders (5) Ryan Aguilar, David Calabrese, Orlando Martinez, Bryce Teodosio, Aaron Whitefield
Click Here to Subscribe on YouTube: Watch the latest WAFF 48 news, sports & weather videos on our YouTube channel!
Copyright 2023 WAFF. All rights reserved.