Gov. Ivey appoints Rocky Harnen as new Jackson County Sheriff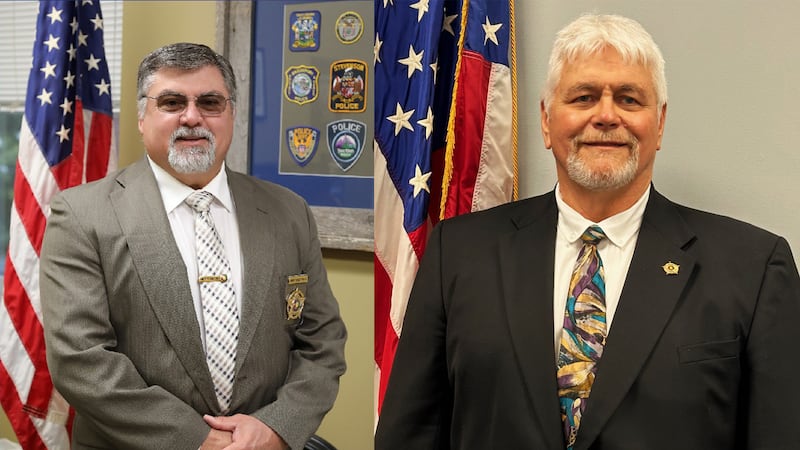 Published: Feb. 24, 2023 at 3:05 PM CST
|
Updated: Apr. 14, 2023 at 11:21 AM CDT
JACKSON Co., Ala. (WAFF) - Jackson County Chief Deputy Rocky Harnen was appointed as the county's new Sheriff on Thursday.
In an announcement on the Jackson County Sheriff's Facebook page, Harnen said he received a phone call from Gov. Ivey's office about the appointment on April 13. Harnen replaces the now-retired Sheriff Chuck Phillips.
First, let me take this opportunity to thank Governor Ivey for having the confidence in me to appoint me to this position. I understand how important this new role will be and am truly humbled and excited to step into the position as your Jackson County Sheriff. I can assure the citizens of Jackson County that I will continue to uphold the high standards that this Office requires. Know that I will work tirelessly to protect the citizens of Jackson County and will continue to uphold the Constitution of the State of Alabama and the United States.
Second, I want to thank Sheriff Phillips for his leadership and guidance over the past 12 years as I have served under him as his Chief Deputy. He has taught me so much about the Sheriff's Office and I look forward to this new challenge.
Lastly, but most importantly, I want to thank all of the employees of the Jackson County Sheriff's Office and the County Jail. Although they are often understaffed and overworked, they continue to diligently and selflessly protect and serve the Citizens of this County. These employees are a vital and integral part of this office and I will ask them for their continued dedication as we move forward.
Sheriff Phillips retired on March 31 after serving 41 years in law enforcement.
Phillips was re-elected in 2022 for the fourth time as sheriff and was heading into his 13th year in the position.
Click Here to Subscribe on YouTube: Watch the latest WAFF 48 news, sports & weather videos on our YouTube channel!
Copyright 2023 WAFF. All rights reserved.