Decatur City Councilman responds to controversial social media comments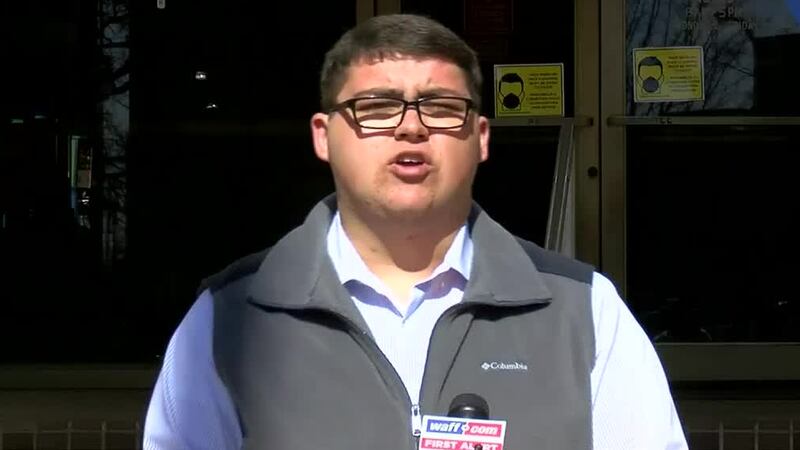 Published: Mar. 17, 2023 at 12:24 PM CDT
DECATUR, Ala. (WAFF) - Decatur City Councilman Hunter Pepper responded to a comment he made on the WAFF 48 News Facebook page on Friday morning.
The post linked to a story about a Dutch man's conviction for removing a condom during a sexual act with a partner. Using his City Councilman Facebook page, Pepper posted a laugh emoji in reaction to the story.
The laugh emoji drew reactions from other commenters. One of the commenters tagged his page asking "why are you laughing at sexual assault?"
See the laugh emoji next to his account in the below picture: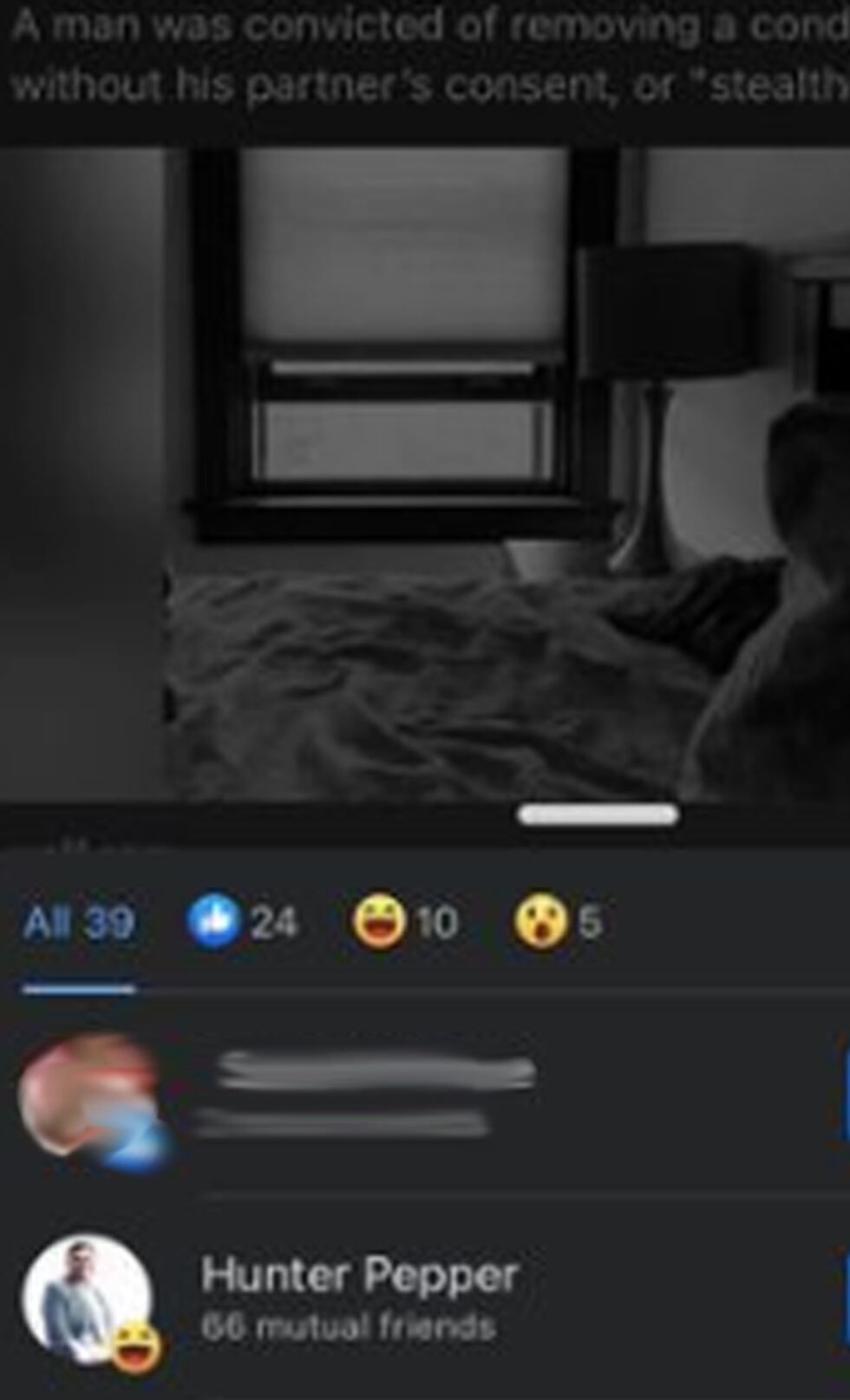 Within the comments section of the post, Pepper made the following comment:
Clearly if you'd read the article "it was consented" sex. Obviously not sexual assault but...hey all of you individuals try to catch people in things that aren't true. I don't not believe sexual assault is okay...clearly you just want attention!
Enjoy your day and stop harassing individuals you key board warriors!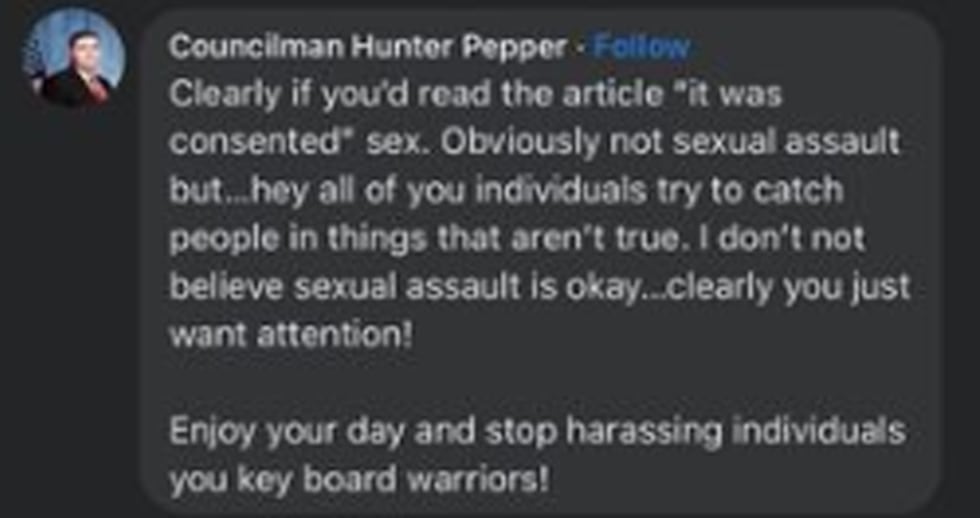 The comment has since been deleted from the post.
After receiving multiple calls and messages on Councilman Pepper's comment on the post, WAFF reached out to Pepper for comment.
Read his full, unedited response below:
Respectfully,
I'm not going on camera for this. These Individuals have obviously misunderstood why I thought your news article was funny.
I thought it was hilarious at the fact that your news agency is reporting on things that happened in other countries. I clearly commented after reading the article and stated what I believed had said it was considered consensual.
I do NOT think sexual assault is funny nor do I support ANY individual who commits such an act.
These individuals are attempting to get what I call their 10 minutes of fame. If you choose to let them have it, so be it. Clearly they like to jump the gun as most of them (certain facebook warriors In our community) do.
I believe them saying what the are saying is "Libel" a published false statement that is damaging to a person's reputation; a written defamation…it appears to me this is what they are attempting to get the news to enter into doing and which they are participating in currently.
Feel free to call me with more questions or concerns
In one of the messages concerning Pepper's Facebook comment, the writer said some Decatur residents will be calling for his removal at the next City Council meeting on Monday, March 20.
Click Here to Subscribe on YouTube: Watch the latest WAFF 48 news, sports & weather videos on our YouTube channel!
Copyright 2023 WAFF. All rights reserved.