Greenhill man arrested for allegedly setting multiple structure fires in Lauderdale County
Published: Mar. 8, 2023 at 8:39 PM CST
|
Updated: May. 1, 2023 at 2:26 PM CDT
LAUDERDALE CO., Ala. (WAFF) - Deputies with the Lauderdale County Sheriff's Office arrested a man on Wednesday evening who was allegedly setting multiple structures on fire.
Sheriff Joe Hamilton confirmed that 31-year-old Zachary Lambert of Greenhill was charged with the following:
Attempted Murder (Peace Officer)

Arson - second degree (two counts)

Attempted Arson - second degree

Domestic Violence Menacing

Menacing

Resisting Arrest

Criminal Mischief - first degree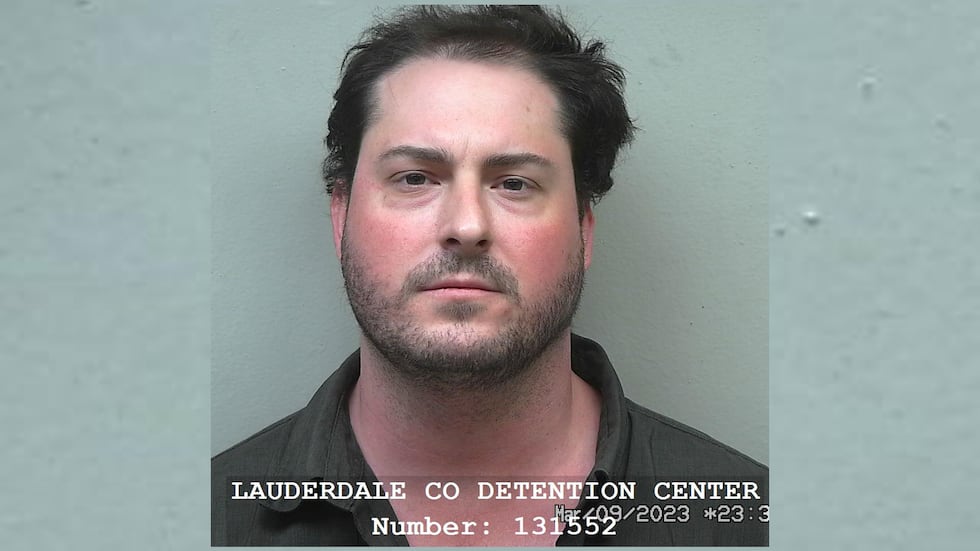 Lauderdale County deputies, St. Florian Police Department officers and Killen Police Department officers responded to reports of a man setting fires to structures on County Road 8 in the Greenhill community on the evening of March 8.
Officials say the first officer on the scene encountered the suspect, now identified as Lambert, pouring gasoline on a house. Once the suspect was confronted by officers, he picked up a compound bow and arrow.
"He was given commands to stop and got the bow and arrow and he aimed it at one of the officers," Lauderdale County Investigator Jacob Leonard said.
According to documents, Lambert aimed the loaded compound bow at an officer and then allegedly shot the arrow in the officer's direction as he approached Lambert to arrest him. Before this encounter, Lambert aimed the loaded bow and arrow at his mother and sister.
The officer was able to subdue the suspect and take him into custody.
Investigator Leonard says the arson spree was a result of a family dispute.
"We're not aware of any threats to do anything like this previously, but there had been disputes with the family," he said. "And it's kind of been an ongoing thing."
Officials believe the suspect is responsible for setting fire to two mobile homes, two vehicles and one shed.
Lambert is currently being held with no bond in the Lauderdale County Detention Center.
The case was bound to a grand jury on May 1.
Click Here to Subscribe on YouTube: Watch the latest WAFF 48 news, sports & weather videos on our YouTube channel!
Copyright 2023 WAFF. All rights reserved.