Alabama looking for another SEC double dip in Nashville
The Southeastern Conference Tournament is back in Music City after a one-year detour to Florida and almost anyone could go home with this championship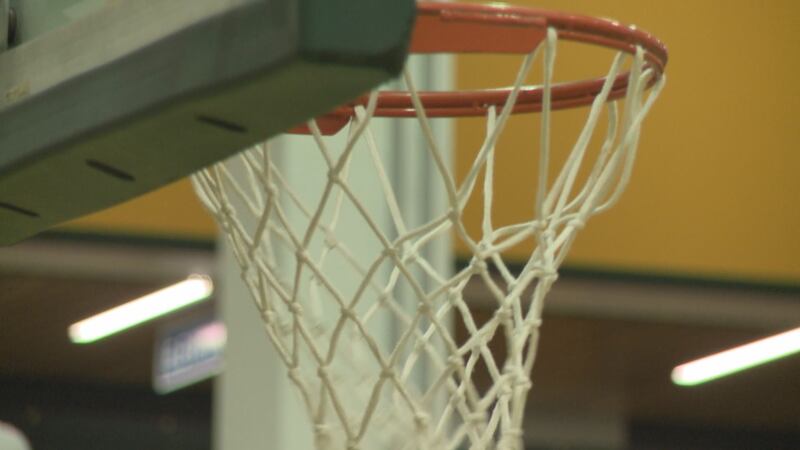 Published: Mar. 7, 2023 at 3:42 PM CST
NASHVILLE, Tenn. (AP) — The Southeastern Conference Tournament is back in Music City after a one-year detour to Florida, and almost anyone could go home with this championship.
Eight teams currently are projected to make the NCAA Tournament when the bracket is announced Sunday, with Mississippi State on the bubble. The SEC has five ranked teams, led by No. 4 Alabama, with both Vanderbilt and Arkansas also receiving votes.
Alabama is in position to repeat the same double dip the Crimson Tide managed in Nashville in 2021 when they paired the SEC regular-season title with the tournament championship.
First, the Tide (26-5) must shake their slow-starting woes. They have faced double-digit deficits in each of the last three games, including a 67-61 loss in the regular-season finale at Texas A&M. Alabama won't play until Friday against either Mississippi State or Florida.
"If we had the exact answer, I'd try to fix it," Alabama coach Nate Oats said.
No. 17 Tennessee (22-9) is the defending tournament champ after snapping its own 41-year drought. The Volunteers can only hope that experience, plus playing close to Knoxville, helps snap their five-game SEC road skid.
Tennessee coach Rick Barnes said Tuesday that the time for inconsistencies is over, with every game approached like a title opportunity, whether there are two or 10 games remaining.
"It's time everybody does exactly what this team needs to do to move on," Barnes said.
And then there's AP SEC coach of the year Buzz Williams, who has No. 18 Texas A&M on the same side of the bracket as No. 23 Kentucky, which hasn't won this event since 2018.
The tournament starts Wednesday night, with free tickets being offered to attract fans to Bridgestone Arena for the opening session featuring the league's bottom four seeds: Mississippi plays South Carolina, followed by LSU and Georgia.
KENTUCKY'S DROUGHT
The Wildcats haven't won the SEC Tournament title since their 31st in 2018. They teetered on the NCAA bubble for much of the SEC slate before earning the No. 3 seed. They play the last game Friday night, giving coach John Calipari time to figure out a point guard.
Hours after Sahvir Wheeler underwent a medical procedure that Calipari said would sideline him for a couple of weeks, starting guard Cason Wallace hurt his left leg last week in a loss to Vanderbilt. Calipari hopes Wallace and CJ Fredrick (ribs) can practice this week. He also needs more from his reserves.
"The guys on the bench, the greatest thing is they've all had an opportunity now," Calipari said on his radio show.
MISSING PLAYERS
Several teams will be missing key contributors in Nashville. The Volunteers lost starting point guard Zakai Zeigler to a torn ACL last week in a win over Arkansas. Vanderbilt lost M Liam Robbins to a lower leg injury requiring season-ending surgery in its win at Kentucky last week.
Florida big man Colin Castleton has missed the last five games with a broken right hand, with the Gators going 2-3 in his absence. He is the Gators' leading scorer and rebounder and still ranks eighth nationally with 78 blocked shots and fourth averaging three blocks a game.
MILLER AT HOME
Alabama freshman Brandon Miller, the AP SEC player and newcomer of the year, will be playing in his hometown. Being back in Nashville won't protect him from fans of opposing teams who have taunted the SEC's leading scorer with a variety of chants.
Police said Miller delivered the gun used in the shooting death of 23-year-old Jamea Harris in January, though Miller's attorney said he never handled it and didn't know it was going to be used for a crime.
STREAKING
Coach Jerry Stackhouse has Vanderbilt playing its best at the right time. The Commodores have won three straight and eight of nine, a stretch including their first win at Rupp Arena since 2007, a buzzer-beating win over Tennessee and a sweep of Florida.
No. 25 Missouri won't play until Friday after winning four straight in coach Dennis Gates' debut season. Georgia has the league's longest skid at five consecutive losses.
___
AP Sports Writers Mark Long, Gary B. Graves and John Zenor contributed to this report.
___
AP college basketball: https://apnews.com/hub/college-basketball and https://apnews.com/hub/ap-top-25-college-basketball-poll and https://twitter.com/AP_Top25