Lady Trojans, Bucks win state championships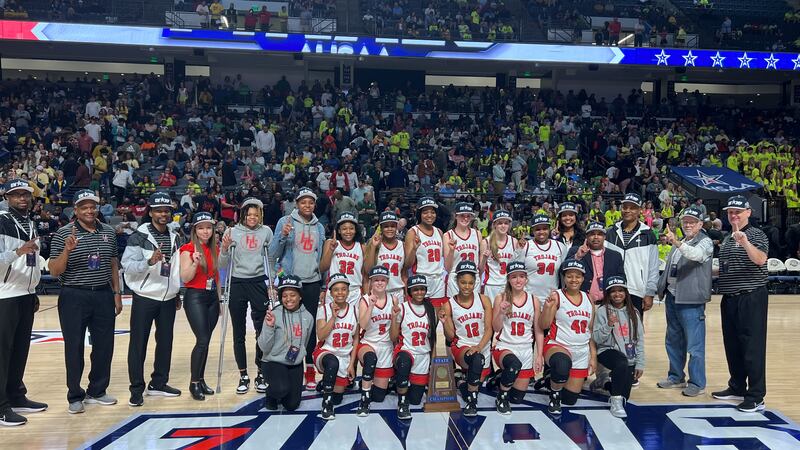 Published: Mar. 4, 2023 at 8:55 PM CST
HUNTSVILLE, Ala. (WAFF) - Five North Alabama high school basketball teams are returning home state champions. Hazel Green and Buckhorn won Class 6A girls and Class 6A boys championships respectively on the final day of the tournament.
No AHSAA basketball program – boys or girls – had ever won six straight state championships.
Until Hazel Green High School did it Saturday.
The Trojans (36-1), coached by Tim Miller, beat Huffman 53-40 to win the Class 6A championship at the BJCC's Legacy Arena, accomplishing a feat that was 1,827 days in the making.
"You don't want to be break the streak and you just want to keep it going," Hazel Green junior Sydney Steward said. "It's just crazy to think about."
Miller has now coached 10 girls' basketball state championships as a head coach, starting with leading Jeff Davis to the 6A title in 2006, followed by winning 6A titles at Bob Jones in 2008, 2009 and 2011. He's now led Hazel Green to six straight. The 10 championships is most for any girls' basketball coach in the AHSAA – and ties with Miller with Jack Doss, who has coached 10 state titles in boys' basketball. Leah Brooks led Hazel Green Saturday with 20 points and 14 rebounds, and Amiyah Redus added 16 points. Steward added nine points, three assists and two steals.
Hazel Green won the 2023 title with the same basic formula of Miller's other nine – frustrate the opponent with suffocating defense and play efficiently on offense. Hazel Green jumped out to an 8-0 lead in the game's first two minutes.
"I think the issue was our inability to score," Slater said. "We struggled offensively. They're a good defensive team, but I wouldn't contribute it (all) to them."
Hazel Green earned its sixth straight title despite battling a rash of midseason injuries. Nyla Collier suffered a torn ACL in early January and opted to postpone surgery until after the season. She scored three points in Saturday's victory but played just 10 minutes after aggravating her injury.
Zyriah Price, another starter, also suffered a season-ending knee injury during the season.
The Trojans suffered their lone loss to Hoover not long after the two players were injured. Hazel Green rallied after the loss, which snapped the Trojans' AHSAA-record 87-game win streak, and kept its state championship streak alive.
"Winning championships, this never gets old," Miller said.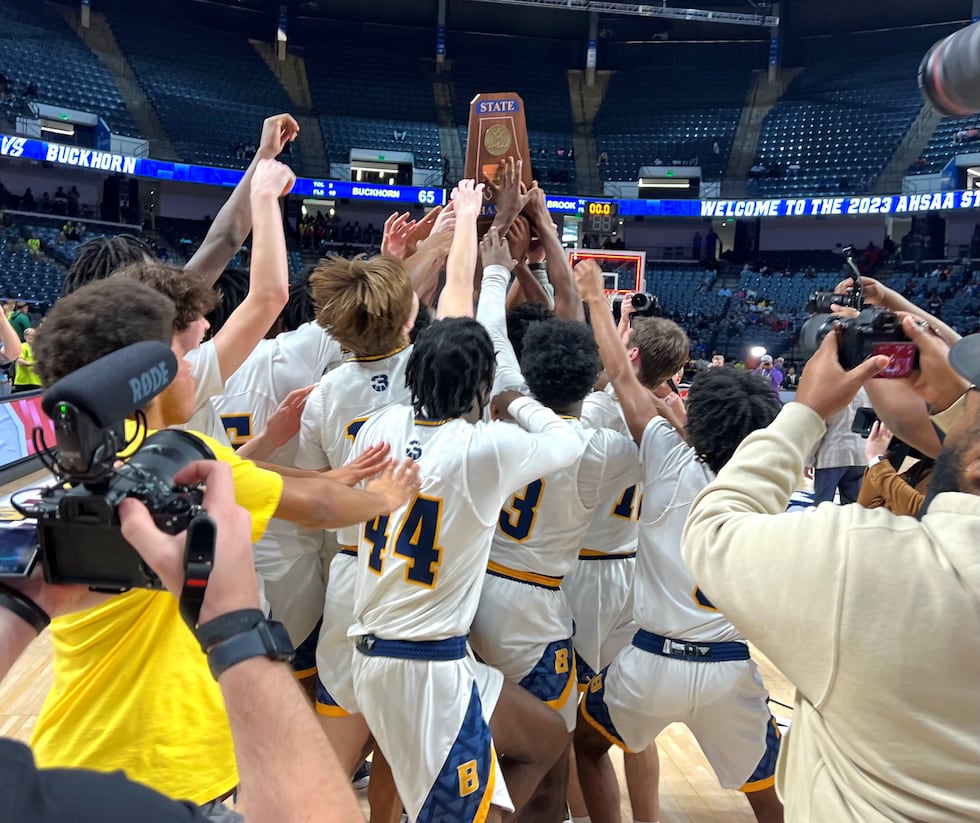 Buckhorn got their first taste of finals victory since 1995. Bucks coach Patrick Harding said his team "peaked at the right time." So did 6-foot-5 freshman Caleb Holt.
Holt tallied 32 points, 18 rebounds and four assists to lead the Bucks (28-7) to a 65-56 victory over Mountain Brook (26-8) in Saturday's AHSAA State Basketball Class 6A championship game at the BJCC's Legacy Arena.
"He's a generational talent," Mountain Brook coach Tyler Davis said as he took his first look at the post-game stat sheet. "What do you want me to say? That's a Lebron James, Michael Jordan performance."
Holt scored Buckhorn's first nine points of the third quarter and made 12-of-18 shots and 5-of-9 free throws. When he missed a dunk late in the fourth quarter, he corralled the loose ball and immediately scored a layup.
Holt's 32-point performance came just three days after he scored 33 points and grabbed 14 rebounds in the state semifinal victory over McGill-Toolen.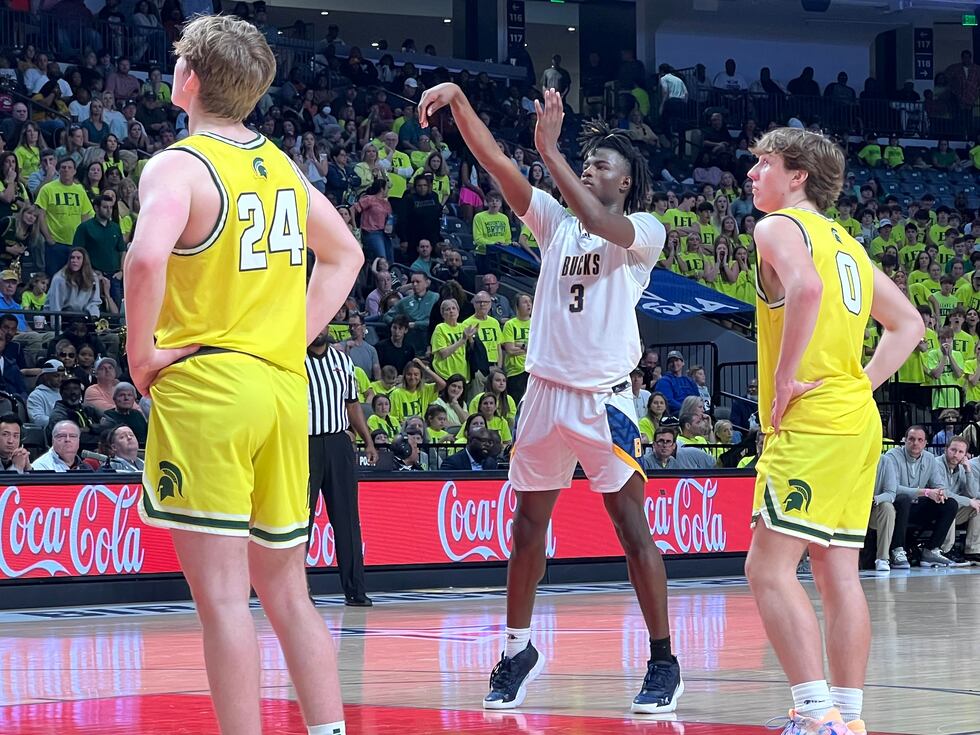 How did Holt evaluate his own performance? "I think I played pretty good," he said. "I missed a lot of free throws. I've got to get back in the gym and practice free throws."
Terrence Robinson added 10 points for Buckhorn, and Kyler Douglass hit four key free throws in the fourth quarter and finished with six points and three assists.
Buckhorn won its first state championship since 1995 – in Harding's first season after coaching 24 years at Albertville.
"At Christmas, we weren't very good. I'm not even sure we liked each other," Harding said. "I'm a notoriously slow learner. It took me a while to figure out our roster and our rotation. … Our kids played lights-out (in the final)."
Click Here to Subscribe on YouTube: Watch the latest WAFF 48 news, sports & weather videos on our YouTube channel!
Copyright 2023 WAFF. All rights reserved.