EF-1 tornado confirmed in New Market on Wednesday night
Published: Mar. 1, 2023 at 11:44 PM CST
|
Updated: Mar. 2, 2023 at 3:02 PM CST
NEW MARKET, Ala. (WAFF) - The National Weather Service confirmed an EF-1 tornado touched down in New Market on Wednesday night after a preliminary survey.
Significant damage was reported by several residents in the New Market area on Wednesday night.
WAFF 48 spoke with multiple residents in the neighborhood.
"I'm from this area, so I'm used to tornadoes. But I've never been hit like this before," resident Haley Brown said. "We didn't hear anything until plywood crashed through our window. All we heard was a giant crash, so I woke up screaming. Once I recognized what was going on, we got to our safe place in our bathroom, and next thing we know, we had neighbors knocking on our door and saying 'do you realize you don't have a roof?'"
Meredith Stiff said the storms nearly frightened her.
"It sounded like a freight train like wheeewwww by the house," she said. "When it was over I, stepped outside and it was dark. I looked this direction and didn't see any damage, and then I looked to the other side of the house and saw a truck flipped over. At that point, we ran inside and put out shoes on, and checked on the neighbors and made sure everyone was ok."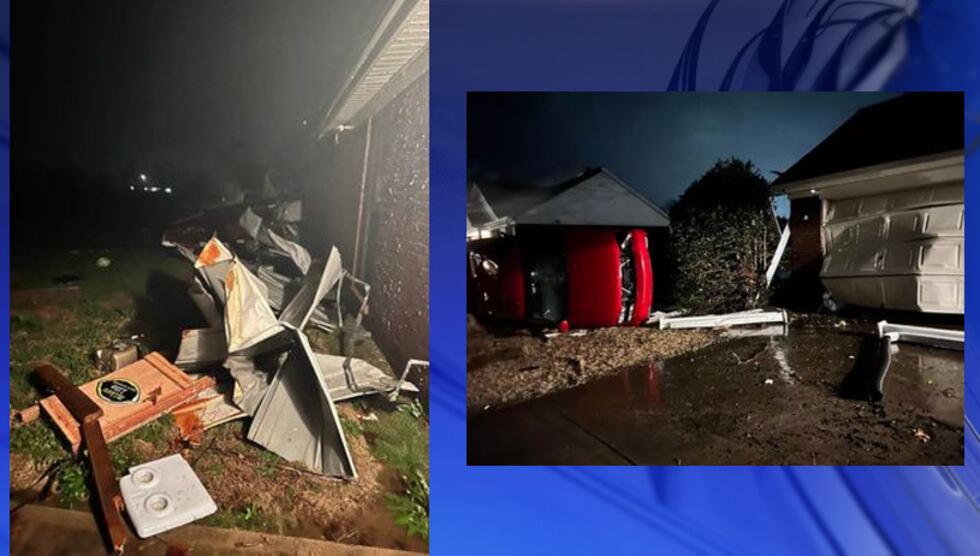 Police on scene confirmed a car was flipped over in the area. No injuries were reported.
Click Here to Subscribe on YouTube: Watch the latest WAFF 48 news, sports & weather videos on our YouTube channel!
Copyright 2023 WAFF. All rights reserved.