Travel TVL: Walkin' in Memphis, Tennessee
Published: May. 26, 2022 at 6:48 AM CDT
|
Updated: Jan. 19, 2023 at 2:39 PM CST
What to do in Memphis
MEMPHIS, Tenn. (TENNESSEE VALLEY LIVING) - As the holiday reason is in full swing, Tennessee Valley Living visited Memphis, Tennessee, to see Graceland, the National Civil Rights Museum and much more!
What to do in Oxford
OXFORD, Miss. (TENNESSEE VALLEY LIVING) - Keeping with the theme of college towns, Tennessee Valley Living took a trip to Oxford, Mississippi, and the University of Mississippi. Even if you are not visiting for an Ole Miss gameday, the charming little town has plenty to offer!
What to do in Auburn
AUBURN, AL. (TENNESSEE VALLEY LIVING) - There is a lot to do down on the plains, sometimes it's hard to choose! That's why TVL headed to the football town to find some of the best places to check out when you're visiting for a game or just want a day to explore.
What to do in Tuscaloosa
TUSCALOOSA, AL. (TENNESSEE VALLEY LIVING) - College football is in full swing and if you are planning a trip to see an Alabama football game, we have got you covered! Check out some of our favorite places to visit.
What to do in Mentone
MENTONE, AL. (TENNESSEE VALLEY LIVING) - Mentone is a perfect mountain getaway for anyone looking for relaxing weekend.
What to do in Nashville
NASHVILLE, TN. (TENNESSEE VALLEY LIVING) - Nashville is known as Music City for a reason. With honky tonks, boutiques and bites on every corner, you're sure to have some fun.
What to do in Birmingham
BIRMINGHAM, Ala. (TENNESSEE VALLEY LIVING) - Summer is here and we're all looking for some fun to get into. So, we're hopping in the car and showing you where to head this summer for a quick day trip or a weekend away!
Birmingham is known as the Magic City with fun things to do for miles. Some of the TVL crew loaded up the car for a day trip to see some of the city's best sights.
What to do in Chattanooga
CHATTANOOGA, Tn. (TENNESSEE VALLEY LIVING) - Chattanooga is known as the Scenic City, and for good reason. On any given day, you can find locals and visitors strolling down Walnut Street Bridge overlooking the Tennessee River and gorgeous mountains nearby. Grab an ice cream cone as you pop in and out of local shops and make plans to visit one of the many attractions the city has to offer.
TVL loaded up the car and took a day trip to Chattown, as it is lovingly called by many. We're showing you some of the best spots to visit whether you're with the whole fam or on a romantic evening out.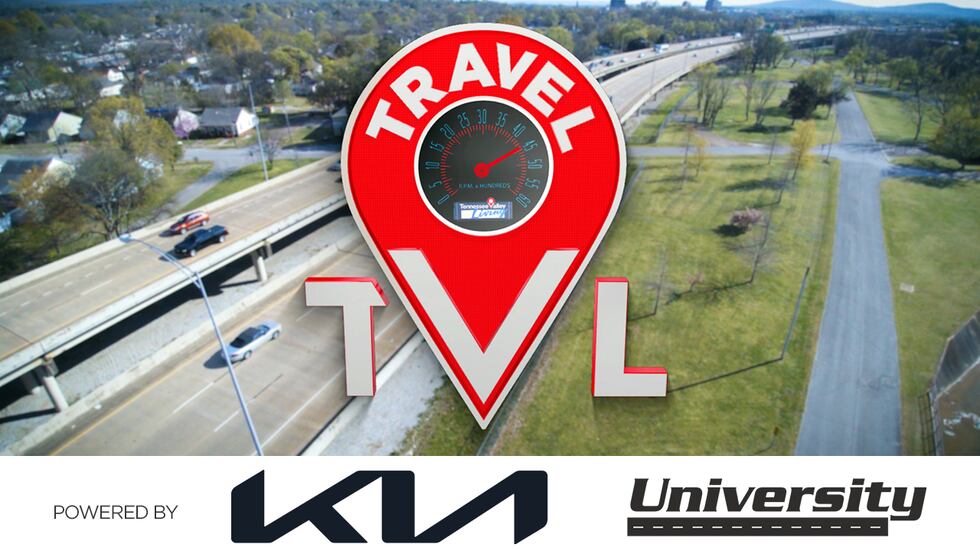 Copyright 2022 WAFF. All rights reserved.