Suspect arrested in Madison Police standoff facing slew of charges
Published: Jun. 22, 2022 at 8:12 PM CDT
|
Updated: Jun. 23, 2022 at 9:56 AM CDT
MADISON, Ala. (WAFF) - The man arrested after a long police standoff in Madison is facing a slew of charges.
28-year-old Nicolas Olberding was booked in the Madison County Jail Wednesday night. Olberding has been charged with violating a protection order, harassment, trespassing, reckless endangerment, domestic violence, and burglary. He is being held without bond.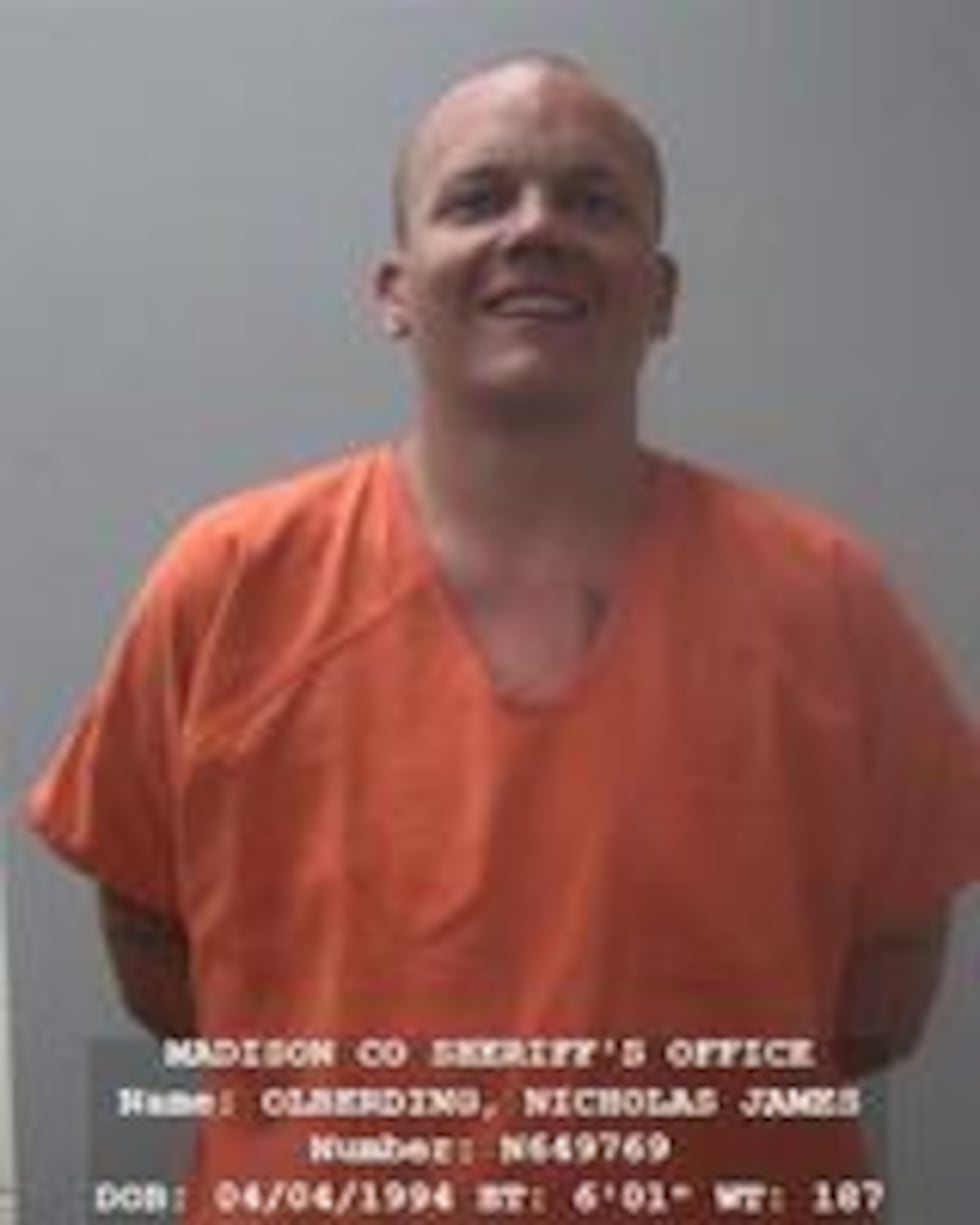 The situation began at around 6 p.m. Wednesday, when police got a call about an unwanted man in the Highland Lake Subdivision on Harborview Drive in Madison.
Police say the man barricaded himself in a home that wasn't his, and fired a shot when officers came to the scene. A witness near the scene told WAFF that they heard a man screaming at police telling them he is heavily armed, and using profanities. Madison Police Captain Lamar Anderson said the subject barricaded himself in a home and fired a shot. Madison SWAT team was soon called in, and Olberding was detained by 10 p.m.
According to the Madison Police Department, there is a protection from abuse order against Olberding. WAFF obtained documents of that order filed by a family member. The plaintiff said Olberding threatened to kill her.
The Madison Police Department sent out a notification advising citizens to avoid the 200 block of Harborview Dr. for what it describes as a "Police Situation."
Copyright 2022 WAFF. All rights reserved.