EF-1 tornado confirmed in Morgan County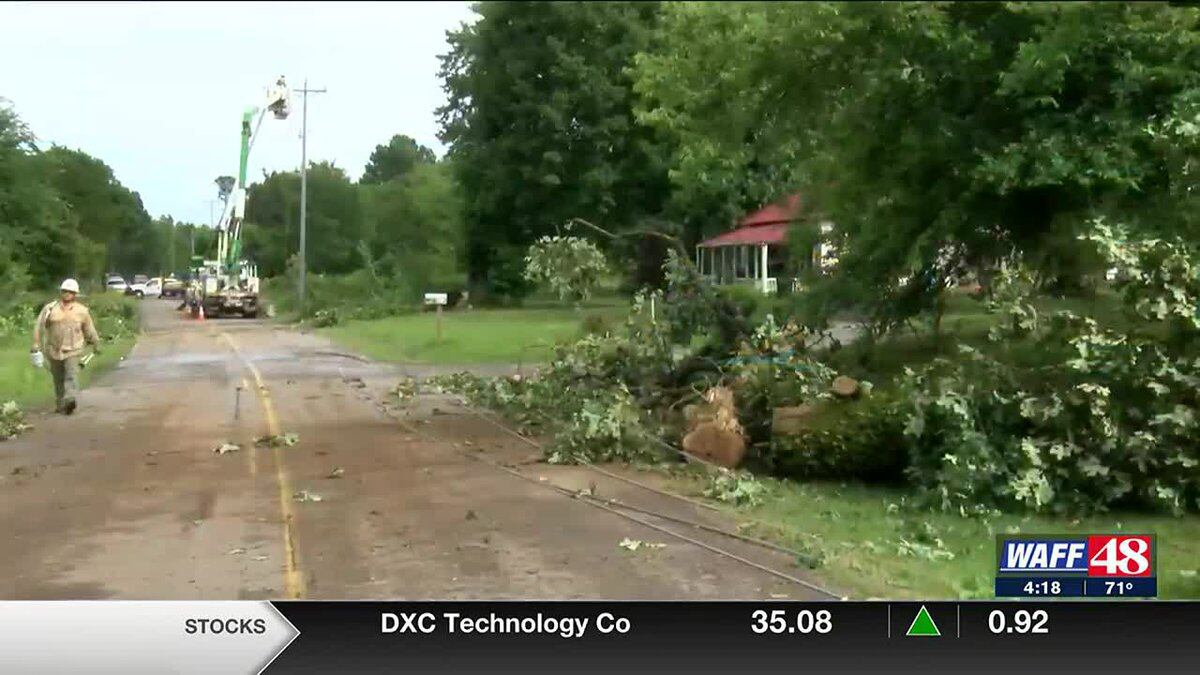 Published: May. 26, 2022 at 2:32 PM CDT
FALKVILLE, Ala. (WAFF) - The National Weather Service confirmed an EF-1 tornado was in Morgan County on Thursday.
The tornado produced maximum winds of 95 miles per hour. The path width was nearly 100 yards and the path length was 0.68 miles.
According to the Morgan County Sheriff's Office, several homes in the area have damage.
Copyright 2022 WAFF. All rights reserved.