Severe weather moved across Tennessee Valley on Wednesday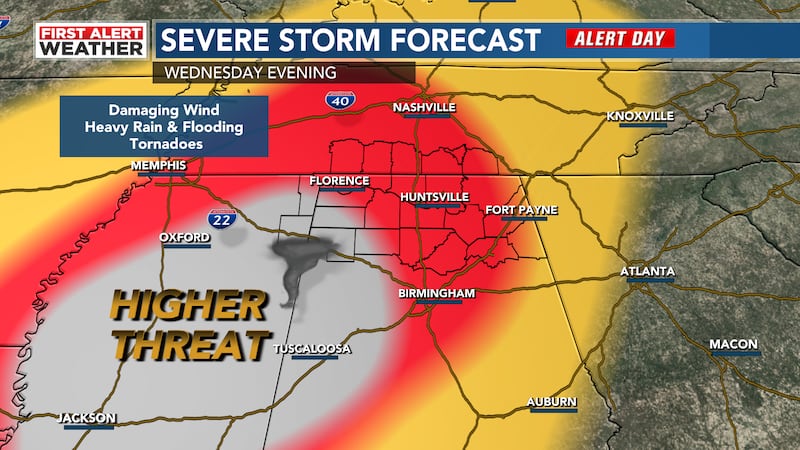 Published: Mar. 29, 2022 at 8:41 AM CDT
|
Updated: Mar. 30, 2022 at 9:09 AM CDT
Wednesday was a FIRST ALERT WEATHER DAY for the threat of severe weather across the Tennessee Valley. This has the potential to be a high-impact weather event across the Southeast with threats of damaging wind gusts, tornadoes, hail and heavy rainfall.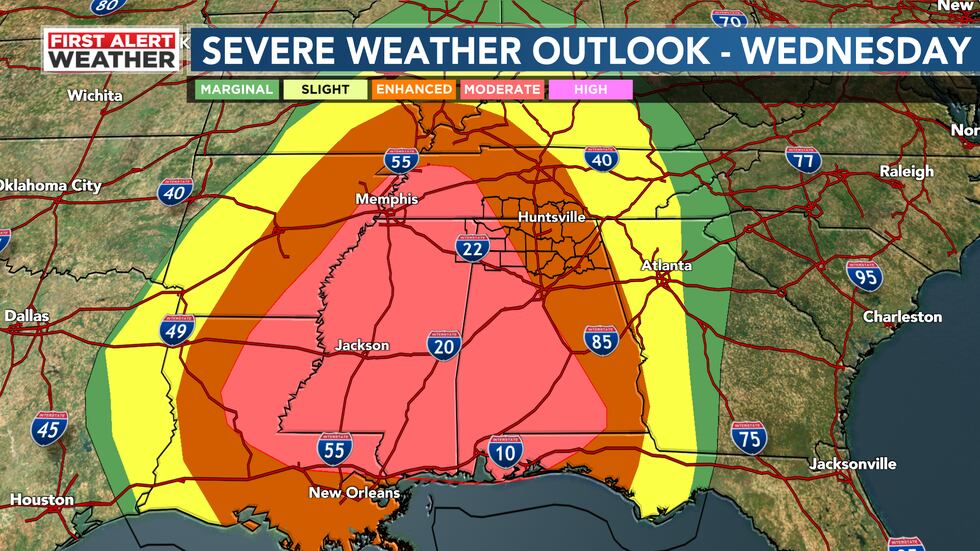 The National Weather Service Office in Huntsville conducted a storm survey in Lauderdale County following Wednesday's severe storms. The NWS found extensive straight line wind damage of 85-90 mph.
The majority of the damage was found to be around County Road 6 and Highway 20 which extended north of Cloverdale.
Windy conditions will be prevalent across the area today with gusts over 50 miles per hour expected BEFORE the line of severe storms moves into NW Alabama. A HIGH WIND WARNING is in effect for NW Alabama through 1:00 AM CDT. All other counties are under a WIND ADVISORY, this also goes through 1:00 AM CDT. Strong wind gusts may cause damage to tree limbs and powerlines. Power outages may be possible before the severe weather arrives, be sure to charge all mobile devices throughout the day Wednesday!
We will be tracking a line of strong to severe thunderstorms moving into NW AL around 5 p.m. This line of storms has the potential of producing wind gusts up to 70 miles per hour along with embedded tornadoes. Along with the severe weather threat, locally heavy rainfall of 1 to 2 inches is expected. Please have multiple ways to receive warnings as they are issued and go over your family's severe weather plan!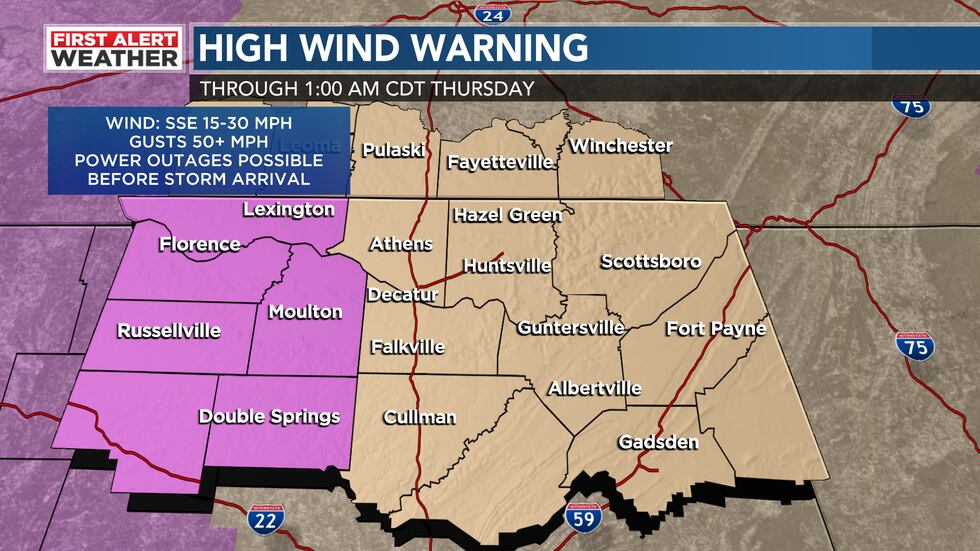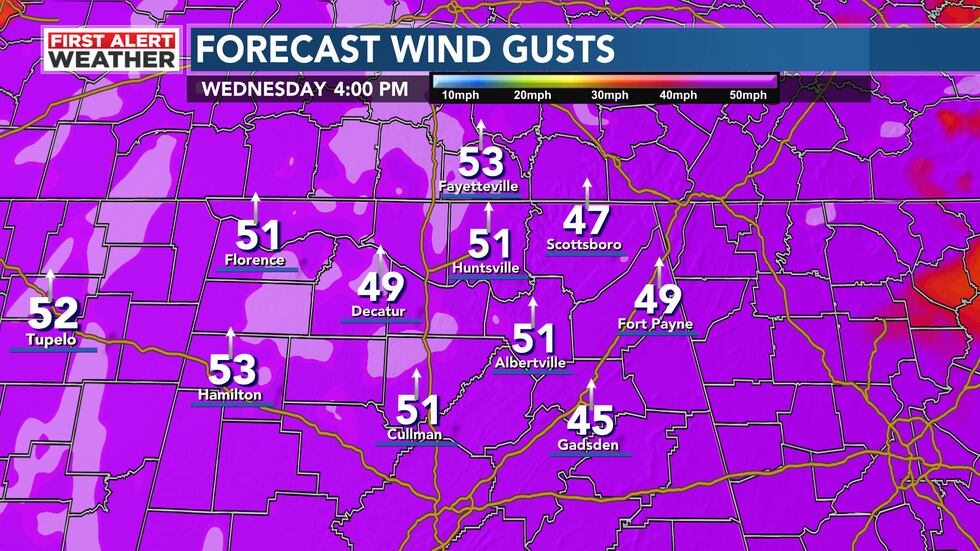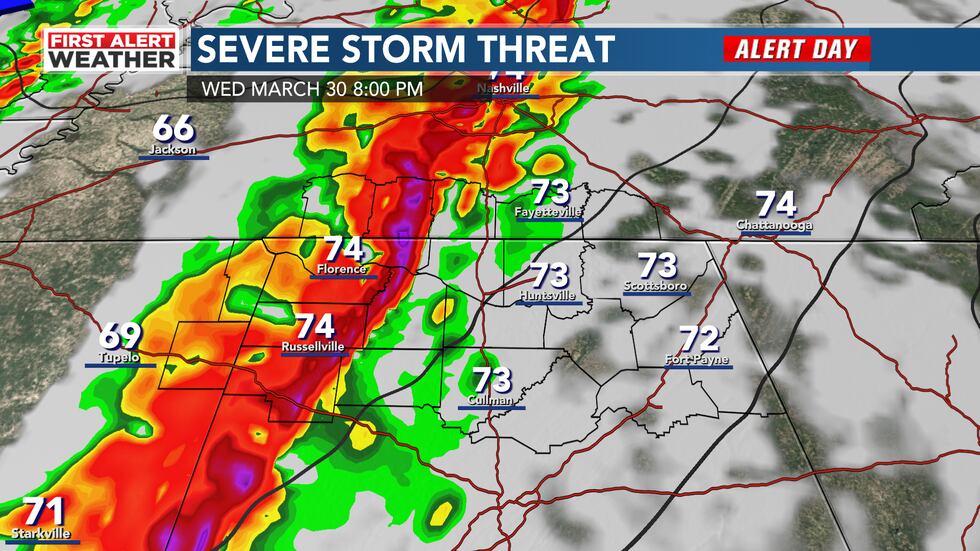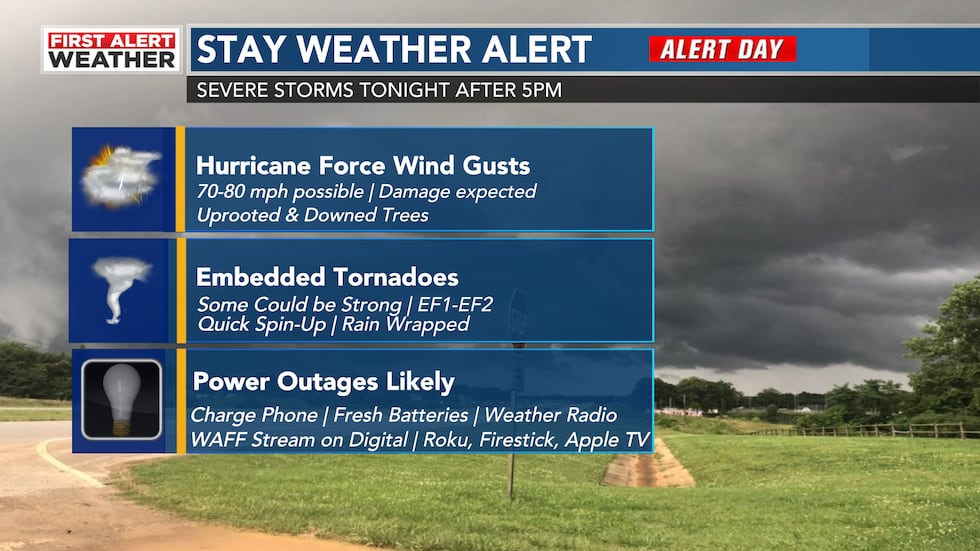 The line of strong to severe thunderstorms will enter NW Alabama as early as 5PM. 70 to 80 mph wind gusts will be possible with this line of storms. We will be watching for the development of individual cells ahead of the main line that may evolve into supercells, this will have a greater risk of tornadic development if this scenario unfolds. Embedded, fast moving tornadoes will also be possible with the line of storms. EF-o to EF-2 tornadoes will be possible given the amount of energy and wind shear available. Additionally, frequent lightning and 1-2 inches of rainfall will be possible.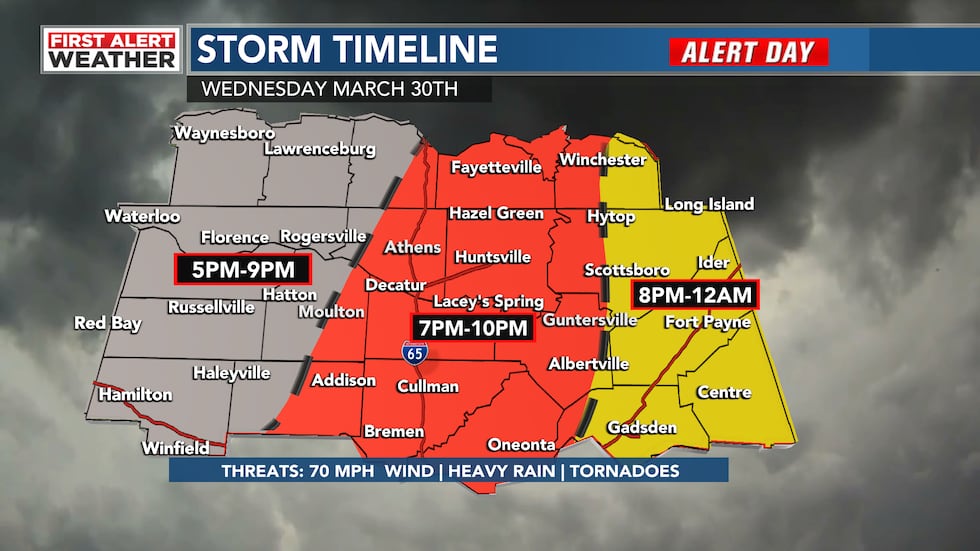 Please have multiple ways to receive severe weather warnings as they are issued. Go over your severe weather plan with your family and know how to follow storm coverage.
The WAFF48 Weather App is a great tool to have!
WATCH THE WAFF 48 LIVESTREAM BELOW:
Copyright 2022 WAFF. All rights reserved.