Power outages reported in Morgan, Limestone Counties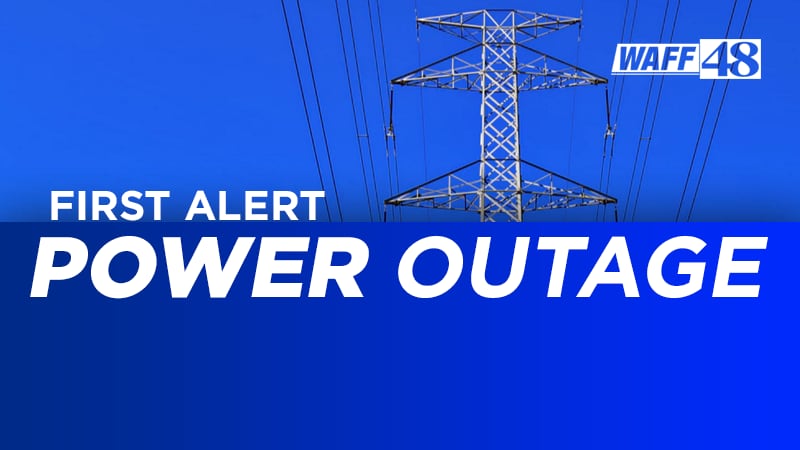 Published: Mar. 30, 2022 at 5:44 PM CDT
|
Updated: Mar. 31, 2022 at 9:44 AM CDT
MORGAN CO., Ala. (WAFF) - UPDATE (March 31 at 9:30 a.m.) - WAFF received the following updates on Thursday morning:
According to an official with the Morgan County EMA, a number of trees were down across the county. Most have been removed at this time. None of the current blockages will last long term. Power outages have been reduced to seven customers.
A Decatur Utilities official tells WAFF all power is back online.
City of Athens officials said less than 75 customers are without power. Pole replacement is currently underway to help restore power to those households.
Emergency Crews responded to a blown transformer on Guyer Cover Road in the Somerville area Wednesday night, according to the Morgan County Sheriff's Office.
MCSO originally reported a structure fire in the area, but first responders later confirmed it was a blown transformer. Flames were visible.
The Morgan and Limestone County Sheriff's Offices are reporting downed power lines and trees in the following areas:
MORGAN COUNTY
Freeman Avenue

Northbound lane of Highway 31

Wilhite & Milligan Road
UPDATE AS OF 10:09 p.m. (3/31/22) - According to Decatur Utilities, there are nearly 30 customers affected by power outages.
LIMESTONE COUNTY
Sandlin Road near Ridge Road
The following roads have been cleared from trees:
Copeland Road & Jordan Lane

Huntsville Browsnferry Road & Gray Road (Deputies say a tree fell on a FedEx truck in this area, no injuries reported)

Pepper Road west of Mooresville Road

Chapman Hollow Road & Highway 99
The LCSO says the downed power line at Chapman Hollow Road and Highway 99 caused a fire that has since been extinguished.
UPDATE AS OF 12:05 a.m. (3/31/22) - Crews with Athens Utilities plan to work throughout the night/morning on power outages throughout Limestone County. Crews will not be able to restore all power tonight but will work quickly to get service restored. Approximately 700 customers are impacted
Motorists are advised to use extreme caution in these areas at the time.
POWER OUTAGE UPDATE 8:15 - Crews from Decatur Utilities Electric Operations are currently working two outages - both in Southeast Decatur. Approximately 3,000 customers are currently out of power. The attached graphic shows the approximate area of the substations affected but is not indicative of all areas affected. Our GIS outage viewer is currently not working.
Copyright 2022 WAFF. All rights reserved.