Daikin employee dies from chemical exposure
Published: Aug. 11, 2021 at 6:10 PM CDT
DECATUR, Ala. (WAFF) - A man who spent 20 years working for Daikin-America in Decatur is dead after he was exposed to a dangerous chemical.
Officials with the company confirmed Wesley Rusk died from complications of the chemical exposure. He was being treated at Vanderbilt Medical Center when he died on August 10.
WAFF is told Wesley's exposure occurred in an outside area of the plant where various chemicals are processed. Since then, Daikin has implemented additional measures to help ensure the health and safety of its employees as officials continue to investigate this case.
WAFF 48 talked with Sharona Rusk, Wesley's wife.
She says her husband was a strong man of faith, a devoted family man and a friend to everyone. Sharona tells us back on July 2, her husband was checking the chemical towers outside the plant and noticed the smell was off.
"This is from the best of my ability of what he has told me. There are two towers that have the chemicals in it. And those chemicals, if I'm not mistaken, seep underground into what they call the pit. And somehow the chemicals came from the pit." It was just off that night."
She says her husband has attended extensive safety training and knew something was not right, but things quickly turned and both he and two other employees inhaled those dangerous chemicals produced by Daikin.
"When they go to those trainings, they know what it's supposed to smell like. He worked there for 20 years. He was like, 'I know what it smells like," she continued.
After his condition worsened, he was taken to Huntsville Hospital but was later transferred to Vanderbilt. Sharona told us he spent about a month there, while the chemical attacked his lungs.
"The way that the doctors at Vandy described it is that it just eats away at your lungs. We were very hopeful that he was going to be put on a transplant list, but we didn't make it that far, unfortunately," Sharona Rusk said.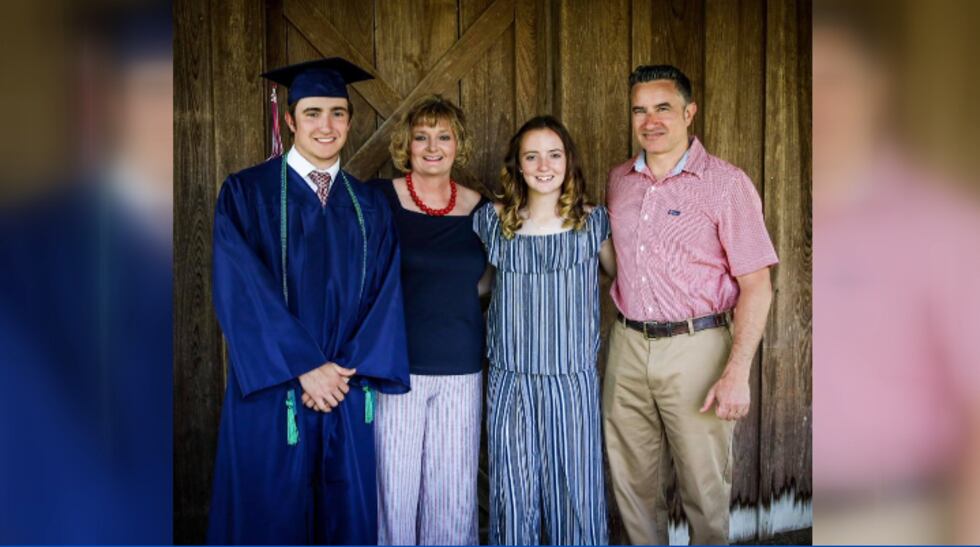 She says doctors believe it was sulfur dioxide.
Grief counselors are available at the plant for anyone who wishes to speak to them. Daikin's Human Resources department is also available to anyone needing assistance.
Sharona tells us the company has been incredibly helpful and kind, paying for her hotel room while Wesley was being treated at Vanderbilt. She also says his funeral is being paid for.
She tells us two other employees were exposed as well, but we don't have information about their conditions.
The company says they are thoroughly investigating the incident and have already put more safety measures in place.
There are also grief counselors available.
Here is Sharona's full statement on Wesley's passing:
"He was a deacon at Eva Baptist Church. He would want to be remembered for his faith in Christ first and foremost. I have no doubt he's already met Jesus face to face. He loved his family and friends with all he had in him. He was a friend to all and would help anyone in need even if he didn't know them. He loved to hunt and fish and attend his kids sporting events. He was a jack of trades and could fix anything. He had an infectious laugh and loved life. He will be missed by so many but none more than me and the kids. There's a hole in our hearts can never be replaced. It's all still so hard to comprehend and understand," Sharona Rusk said.
Stick with WAFF for updates on this story.
Copyright 2021 WAFF. All rights reserved.