Huntsville protesters in court; two found guilty of disorderly conduct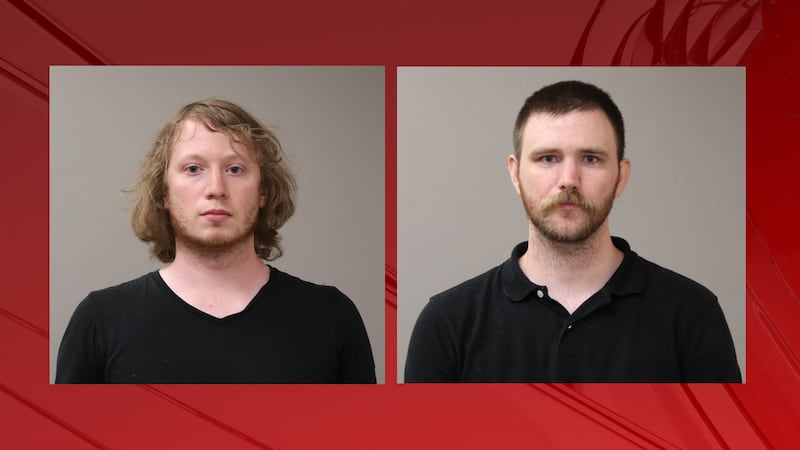 Updated: Apr. 16, 2021 at 5:42 PM CDT
HUNTSVILLE, Ala. (WAFF) - There was a mass trial Friday for multiple people arrested at a racial justice protest in downtown Huntsville last summer. Three people were on trial Friday.
A judge found two guilty of disorderly conduct: Tyler Webb and Elijah Webb. A third person was found not guilty because evidence showed him attempting to leave the protest at the time of his arrest. Officers tried to arrest him while he was in his car.
WAFF's Kate Smith was in the courtroom.
Friday we heard from officers, captains, and sergeants with the Huntsville Police Department about what they say happened the night of June 3rd.
You may remember, law enforcement agencies used rubber bullets and tear gas to break up crowds that night.
Huntsville Police, Madison County Sheriff's Deputies, and Alabama State Troopers all played a role in dispersing protesters that night.
The law enforcement officers argued they repeatedly told the group gathered near Low Avenue and Williams Avenue they were unlawfully gathering and asked them to disperse the area. A captain said he ordered the initial response team to move in and ordered arrests more than 2 hours after a city issued permit expired. Officers from multiple agencies were downtown that night.
The defense argued the people arrested were not aware the officers wanted them to leave the area.
Tyler Webb is one of the defendants on trial, he was found guilty in the courtroom Friday. Three men were on trial for disorderly conduct.
He said he never heard officers ordering them to leave. Webb also said he felt trapped and cornered and he didn't feel safe to leave the group of protesters.
Elijah Webb was another protestor in court Friday who was found guilty.
We chatted with their attorney moments after the judge's ruling. Attorney Joel Sullivan was hoping his client's cases would have been dismissed.
"I know why they weren't. One of them was out front yelling, chanting. He was considered a ring leader. The other one had a previous case dropped. Another protest case dropped, so they weren't going to drop two."
The city of Huntsville says these people congregated and refused to cooperate with law enforcement.
Earlier, five people entered into a plea agreement and plead guilty to disorderly conduct.
EDITOR'S NOTE: This story originally identified Huntsville Police as using rubber bullets on protesters; a Huntsville City spokesperson says the department does not own or use rubber bullets and that any use of them would have been by other law enforcement agencies.
Copyright 2021 WAFF. All rights reserved.