Criminal justice reform group puts up billboard addressing Mayor Battle in Huntsville
Updated: Mar. 7, 2021 at 9:01 PM CST
HUNTSVILLE, Ala. (WAFF) -The abuse of power and unfair treatment must stop!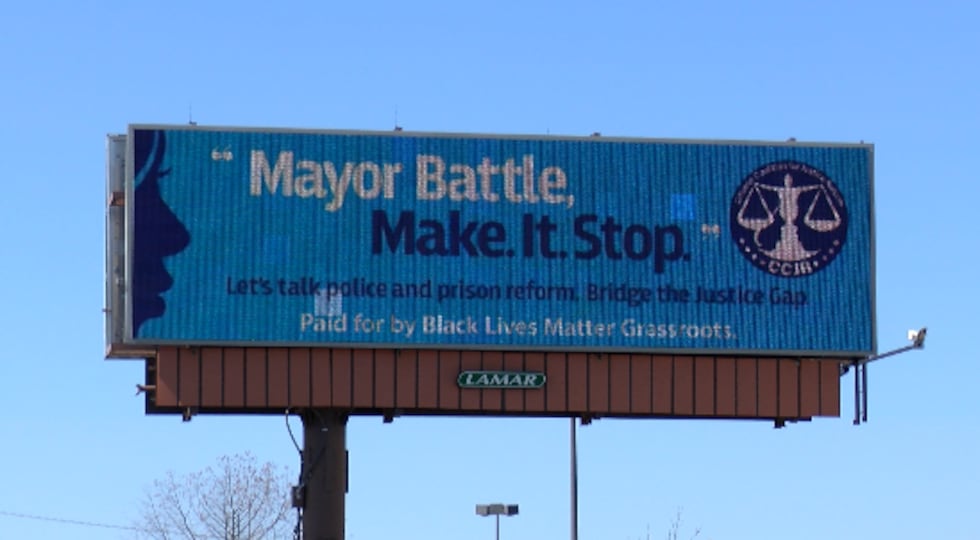 That's the message one North Alabama group has for Huntsville Mayor Tommy Battle, their message is in the sky for everyone to see.
We're talking about a new billboard on University Drive in Huntsville. It reads: Mayor Battle, Make it stop.
"Other city leaders around the country have stepped up to solve the problems of police violence .and he should do that to, if he really is representative of all the citizens of Huntsville," says Claudia Mesnil-Baez.
It's been almost one year since irritants and rubber bullets were used on protesters in downtown Huntsville.
Leaders with the group, the Citizens Coalition for Criminal Justice Reform, believe the officers' actions were unnecessarily violent on June 3.
They say the violence and abuse of power needs to end.
"To me there's a humanistic factor missing. It seems like there's a division between what is law enforcement and what is citizens and that division needs to be bridges.," Mesnil-Baez said.
Another group, the Huntsville Police Citizens Advisory Council has spent the last seven months reviewing nearly 1,000 comments and hours of video footage from the protests.
And according to its Facebook page, the public can expect their findings this month.
"There's a lot riding on that report because HPD, city council and our groups are trying to see, what are they going to declare about what happened at the June protests. Are they going to say it was fair, are they going to say they used too much force," Mesnil-Baez said.
Mayor Battle says the city is committed to protecting the rights of its citizens.
He said in part, "We'll continue this work together, as a community, in partnership with our residents and law enforcement."
Copyright 2021 WAFF. All rights reserved.