Arab Police Department swears in newest honorary officer
Bradford was recently diagnosed with Anaplastic Large Cell Lymphoma which is much like Hunter, extremely rare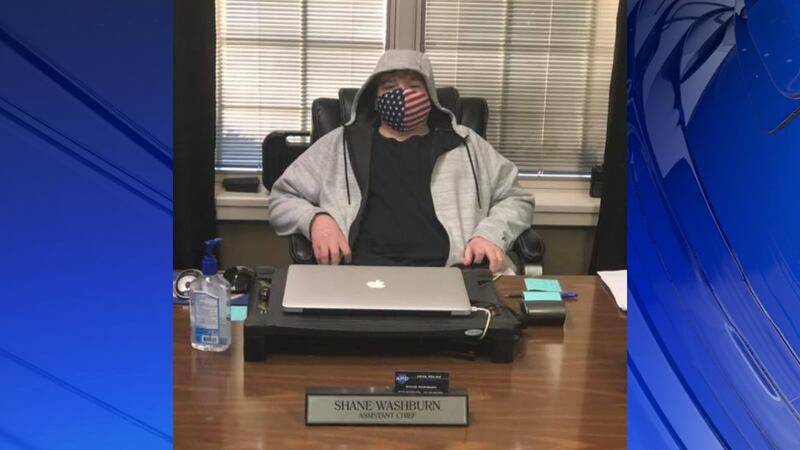 Updated: Jan. 6, 2021 at 12:57 PM CST
ARAB, Ala. (WAFF) - A rare opportunity for a rare child. Donning his sweater and American flag mask, Hunter Bradford became the newest member of the Arab Police Department.
Announcing on its Facebook page, Arab Police Department swore in Hunter Bradford as it's newest honorary officer. The post mentions that Bradford was recently diagnosed with Anaplastic Large Cell Lymphoma which is much like Hunter, extremely rare. "This form of cancer is so rare, Hunter is the only one in the United States to be diagnosed and is one of 28 cases throughout the world," according to the post.
The Arab Police Department Facebook page is filled with hundreds of likes, shares, well wishes and prayers for the young child to beat this rare cancer.
In an outpouring of support, Bradford was gifted with multiple patches and challenge coins from law enforcement agencies throughout the Tennessee Valley, the U.S., and several military personnel.
The Facebook post later mentions that Hunter Bradford has a heart of gold and remained in good spirits during his swearing in ceremony.
The Arab Police Department ended the post by stating, "we would like to give Hunter as much support as we can in the coming weeks as he will no doubt beat this cancer with a smile on his face."
Copyright 2021 WAFF. All rights reserved.