First reported severe allergic reaction following COVID vaccine happens in Decatur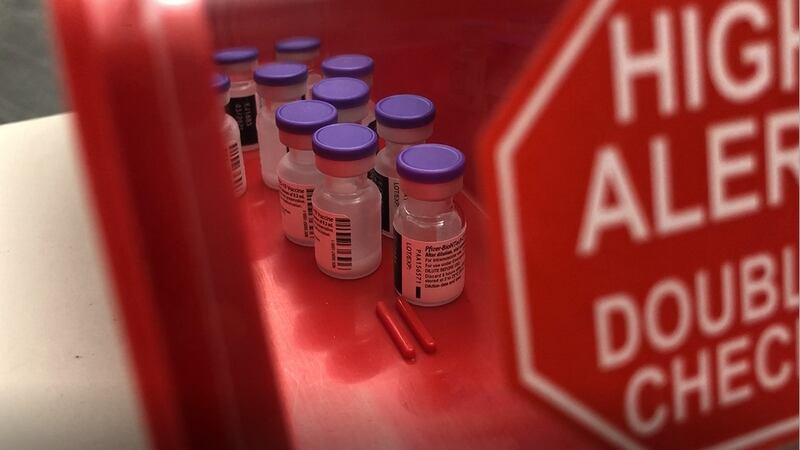 Updated: Dec. 23, 2020 at 2:32 PM CST
DECATUR, Ala. (WAFF) - It's been one week since the Pfizer vaccine made its way to north Alabama.
According to Dr. Karen Landers with the Alabama Department of Public Health, on Dec. 22nd, one person who received the vaccine at the Decatur Morgan Hospital experienced anaphylaxis, a severe allergic reaction, several minutes after taking the vaccine.
The patient requires post-vaccine observations and was immediately treated with anaphylaxis protocol at the same hospital.
According to a release from ADPH, the patient is stable and appears to be recovering.
Officials with ADPH also say they received information that the patient had a previous history of anaphylaxis and, following risk assessment, still wanted to proceed with vaccine.
The adverse reaction has been documented and reported to the manufacturer as required.
As of Dec. 23rd, Alabama providers reported 15,286 doses of the COVID vaccine had been administered in the state. Nationwide, six persons have been reported to have had anaphylaxis after the COVID vaccine.
This is the only notice that ADPH has received of any allergic reactions in Alabama. ADPH extends its wishes for a quick recovery to the patient, family and all involved.
Copyright 2020 WAFF. All rights reserved.