COVID-19 outbreak at Morgan County nursing home
53 residents and 66 employees have tested positive for COVID-19 since August
Updated: Dec. 3, 2020 at 6:00 PM CST
FALKVILLE, Ala. (WAFF) - There is a COVID-19 outbreak at Summerford Nursing Home in Falkville.
County officials contacted Jenna Rae with concerns, Thursday.
Ryan Summerford, an administrator at the facility, originally said 29 patients had tested positive, but he believed there were more.
Now, the facility is reporting 53 residents and 66 employees who have tested positive for COVID-19 since August.
Here's the press release sent to our newsroom from the nursing home: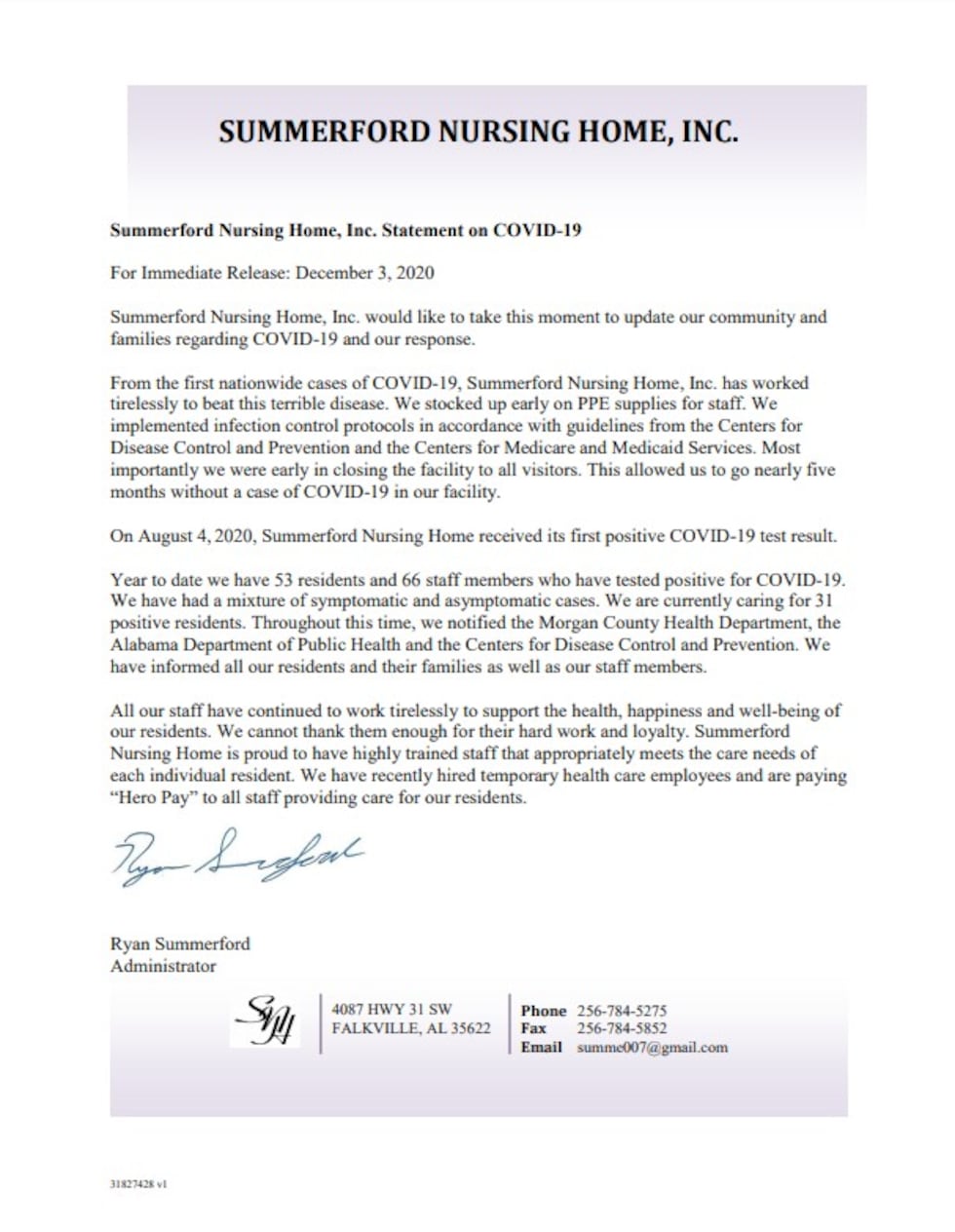 Kelli Powers, President of Decatur Morgan Hospital, says she's heard about possible nursing home outbreaks in Morgan County and had a few patients transferred over to the hospital.
"We received at least two patients from the Summerford Nursing Home, that caused me to say 'hey let's reach out to these nursing homes and get them on the phone with our medical advisor to say hey what are you doing'," Powers explained.
Summerford says the facility has followed CDC and CMS guidelines since the pandemic began. He says they've managed to keep the virus out of the facility for five months.
WAFF 48 News has requested an on-camera interview with Summerford to discuss safety measures in more detail. We are still waiting for a response.
Copyright 2020 WAFF. All rights reserved.