Tuscumbia gas station robbed at gunpoint, store clerk shoots suspect
Updated: Nov. 23, 2020 at 3:48 PM CST
TUSCUMBIA, Ala. (WAFF) - Tuscumbia police believe they now have a robbery suspect connected to multiple robberies throughout the Shoals.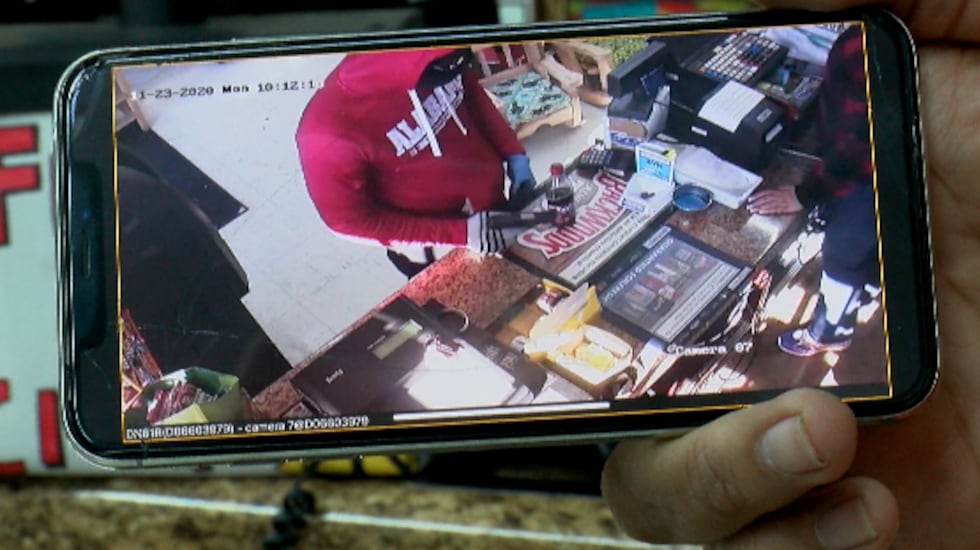 Over the past five weeks, gas stations in Florence, Sheffield, Muscle Shoals and now Tuscumbia have been hit.
However, the suspected robber behind all of them was just hit when a store clerk turned the tables and shot him.
Around 10 a.m. on Monday, a man walked through the doors of Fuel City on Highway 72, pulled out a gun and robbed the gas station clerk.
Surveillance cameras captured it all on camera.
This is one of eight armed robberies in just five weeks in the Shoals.
Tuscumbia Police Chief Tony Logan believes the man who hit Fuel City is the prime suspect for all of them.
"He came to the counter, put the bag up on the counter, pulled his gun out and said 'give me everything out of the register.' I said, 'you're joking right, you're playing?' He said no, 'give me everything out of the register.'"
Store clerk, Miranda Mullins says she agreed and handed over about $3,400 in cash.
The video shows he then heads toward the door. However, things then took a turn.
"I picked my gun up and shot him. My gun jammed after the first shot. Otherwise, he probably would've got shot more times, honestly," Mullins said.
Mullins says she got the suspect in the shoulder.
Chief Logan tells us the suspect made it into a get away car when the driver crashed the vehicle after running a red light on the way to Helen Keller Hospital.
Right now, the suspect is in the trauma center at Huntsville Hospital.
"It's a big relief for us because it was only a matter of time that someone innocent was going to get hurt. And like I said, he was going in at peak times doing these robberies and the fact that he was armed, it would have made for bad circumstances," Logan said.
Mullins says the suspect very well could be one of her regular customers.
"If he does survive this, that he is charged with every single count of robbery that's happened here recently. And other people take notice, if you try something like this, we're not going to put up with it. We will stop you," she said.
Logan says they are not releasing the suspect's name or mugshot at this time, since he's in critical condition. The woman driving the getaway car was arrested and booked into the Tuscumbia jail.
We have requested her name and mugshot.
Logan says the entire incident is under investigation.
This is an ongoing story. WAFF will keep you updated as soon as we find out more information.
Copyright 2020 WAFF. All rights reserved.