Driver says he ran over alligator on Zierdt Road
The driver says the alligator was more than four feet long.
Updated: Oct. 29, 2020 at 4:36 PM CDT
MADISON, Ala. (WAFF) - A Huntsville man says he ran over an alligator while driving on Zierdt Road Wednesday night.
Kevin Camery said he was driving on Zierdt Road in the dark when he spotted the gator, by the time he saw the animal in the rain, it was too late to avoid it.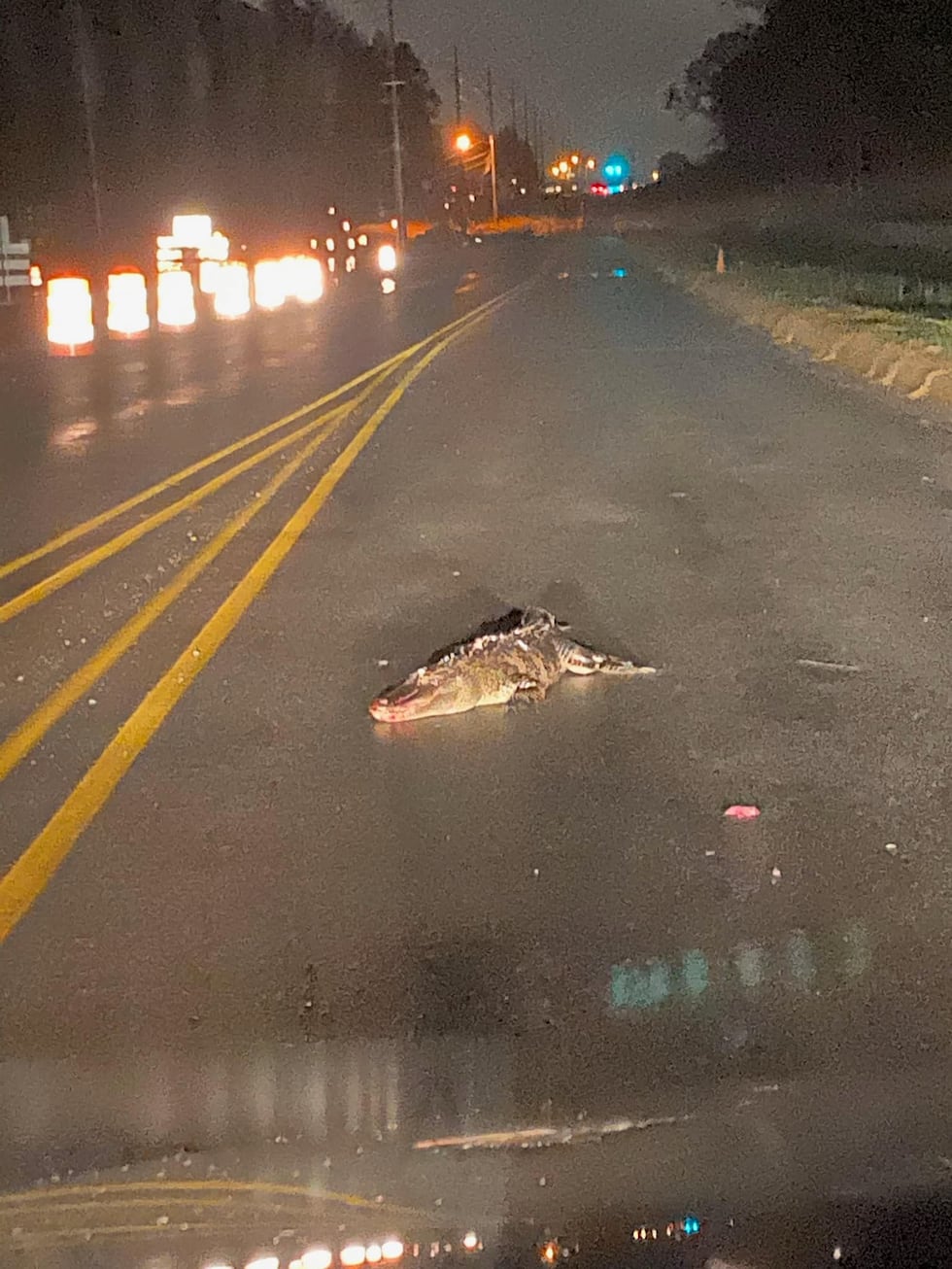 Camery said he doubled back to confirm it was an alligator, and that it appeared dead, he added that he kept his distance while checking it out.
Camery left the scene shortly afterward, and did not make a report to animal control. The gator's body was gone the next day when WAFF returned to the area.
We did speak with Jonathan Bartlett from the Alabama Department of Conservation, who said alligator sightings aren't unheard of in north Alabama.
Bartlett said a population of alligators was released at Wheeler Wildlife Refuge in the 1970′s but said those alligators typically stick to the refuge. He said other alligators in north Alabama may have been illegal pets that were released when they grew too large.
Bartlett says that the Department of Conversation occasionally needs to remove alligators from people's property, but that for the most part they keep to themselves.
He added that it's illegal to feed alligators in Alabama.
Copyright 2020 WAFF. All rights reserved.