Operation Green Team donates metal stakes to Wreaths for Veterans
Updated: Sep. 1, 2020 at 5:52 PM CDT
HUNTSVILLE, Ala. (WAFF) - You see them in yards, on street corners, and sometimes lining sidewalks. Campaign and real estate signs that some call an eye sore. To one veteran's organization they're the life line to remembering our brave heroes.
Campaign signs that were once the hot ticket, now tossed into a pile to recycle. Operation Green Team collects corrugated plastic signs typically used by political candidates and realtors.
"We have a contract with KW plastics out of Troy, Alabama where the signs will be sent to be made into auto parts," said Lanscape Management City of Huntsville.
The wire posts that hold the signs are reused. Operation Green Team donated those to the local chapter of Wreaths Across America.
"They use them at the city cemetery's to hold the wreaths that they put onto the graves of veterans," said Walker.
It's a small gesture that means the world to Joy Parker. She founded Wreaths for Veterans following her husband's death. Volunteers spend countless hours preparing wreaths that mark the graves of thousands of veterans in Huntsville.
"It is a wreath of remembrance we place on each and every grave," said Joy Parker, Wreaths for Veterans.
This year, there will be no wreaths marking the graves of our fallen heroes.
"The pandemic has stopped us cold. We cannot meet together. We assemble the wreaths, do the bows, work in schools. They're closed. We have 200 to 300 volunteers and to put people 6-feet apart it is impossible," said Parker.
Instead volunteers plan to place a single wreath at the entrance of every cemetery, including the historic slave cemetery at Oakwood University. While things are different this year - there is something we can all do to remember the fallen, honor those who serve, and teach future generations the value of freedom.
"I feel very sad because its so meaningful. Visit the graves anyway and say something to them. I always say "say their name. Let's not forget them. Let's keep them in our hearts and memories," said Parker.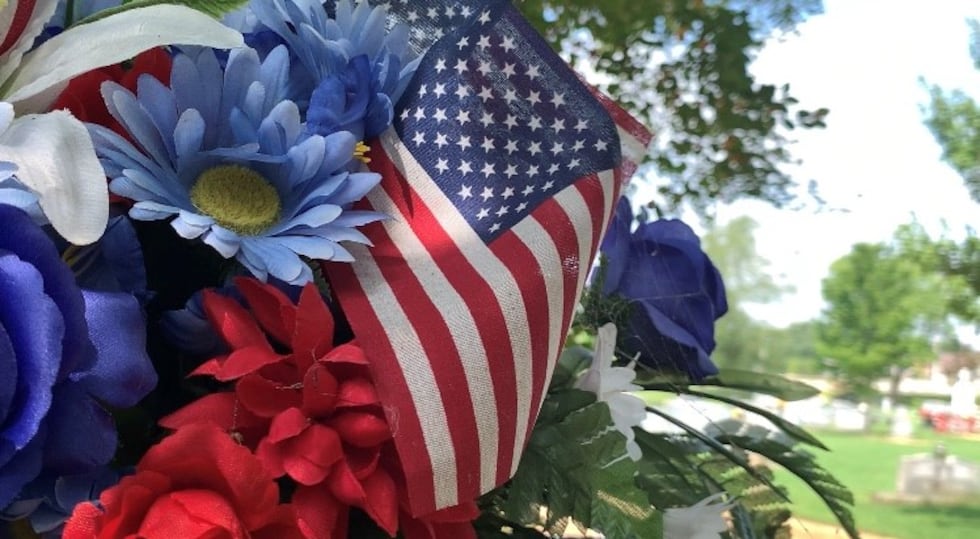 Copyright 2020 WAFF. All rights reserved.